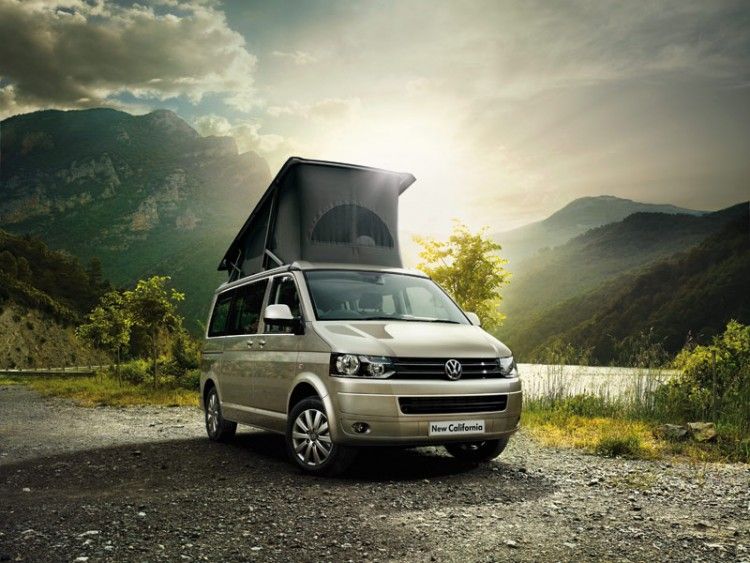 When leaving the country became a very expensive option for vacationing, taking a domestic break rocketed into popularity. Camping or caravanning became a common option for many people who had never tried it before, as they realised how enjoyable yet affordable it was.
Campervans have always been popular, particularly as a project among men who like to tinker. However, by installing some of the more fabulous things that modern technology has to offer into the traditional shell, it is now possible to have a luxurious home from home while on the road. 'Vancations' are now the new way to holiday!
For those who prefer not to get their hands dirty, buying new may be the way to go. The VW California Campervan is a perfect example of the luxury campervan. With two gas hobs, its own sink, a movable folding worktop that doubles as a table, an extremely handy fridge, and room for all the pans and utensils you'd expect at home, you can holiday safe in the knowledge that you have all the equipment you need to enjoy your mealtimes while you take your 'vancation'.  What makes this camper different is the easy pop-up electrically powered roof, which becomes a ventilated but cosy second bedroom. No more three-in-a-bed situations! While sleeping, the side and front curtains ensure maximum privacy for your family. You also get heated seats, plenty of storage including a wardrobe, double glazing, heating (which is just for the living area – there's air conditioning up front), and all the safety features such as airbags, traction control and ABS.
For those who decide to restore their own camper, the possibilities are endless. It is very important to most that they keep the original features as well as adding their own. Many get very creative, installing accessories such as fold out flat-screen TVs with surround sound systems and even satellite connections so they can watch their favourite TV shows on an evening. In some, they have high gloss kitchen units with marble effect counters, just like we pay thousands for in our own homes. Carpets with a deep pile are popular, as is the use of leather for the seating area, and they help to keep the vehicle warm while maintaining a luxury feel.  
It's not just the VW that makes a fabulous home on the road. Mercedes Sprinter and Ford Transit vans with the longer wheel base lend themselves well to the job. The extra height allows for the installation of pull-out awnings, extra beds and more storage space. In one Sprinter, the person doing the conversion was able to fit a washroom with a separate shower cubicle.
Gone are the days when camping meant going about with bad hair. With a luxury campervan, it's possible to holiday in style while keeping the spirit of camping with the family.