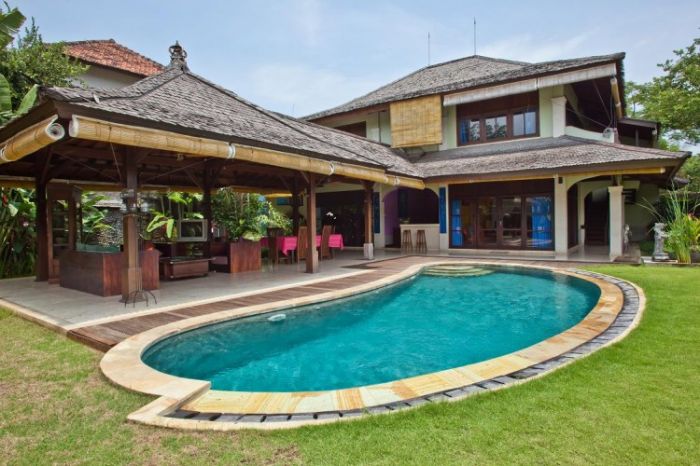 Staying healthy is the cornerstone of maintaining one's beauty, both on the inside and out—and no-one knows this better than the rich and famous residents of The Sunshine State. Today we're taking a look at some of the most luxurious health facilities in California, be they focused on outward appearance or on restoring one's emotional and physiologic inner balance.
An Addict No More
LiLo, the late Amy Winehouse—and the list of famous names who have battled substance abuse and addiction at once in the course of their careers could go on endlessly. Perhaps this is why Orange County, CA, alone boasts no fewer than 17 luxury rehab centers. The one that stood out in our eyes is the Promises network of rehab facilities, with locations in Malibu and the West Los Angeles area. The facilities offer one-to-one, individualized treatment, as well a wide range of outdoor activities, designed to lift the sufferers' spirits: hikes at the heart of nature, golfing, swimming, tennis, etc.. The spectacular locations boast wonderful panoramic views of the nearby Pacific Oceans and the Santa Monica Mountains. The treatment itself is focused on recuperating each patient at a time, by surrounding them with a network of like-minded, addiction-battling patients, high numbers of staff, and a particular emphasis placed on individual care.
Live Longer, Stronger, Healthier
Similarly, since beauty and living a long, prosperous life is also a popular concern with celebrities, there seem to be a large number of youth and longevity-oriented institutions in California. We found the California Health & Longevity Institute, created by David Murdock, the same man who is currently in charge of the Dole Food Company. What can one expect from such a center? An eclectic blend of learning how to live more healthfully, beauty treatments, and leisure. The institute promises luxurious accommodations, fitness training, and even cosmetic medical interventions to those interested in a treatment—they even hold healthy cooking classes for their clients. The spa spans no fewer than 40,000 square feet, with 28 treatment rooms, a beauty salon, a fireplace in all the private suites, as well as a magnificent outdoor pool.
It's All in the Mind
Mental health is a delicate thing, and restoring it can prove next to impossible in the often anxiety-ridden environment of a public hospital. That's why places such as Bridges to Recovery exist. They allow those who afford the costs of the experience to work toward regaining their emotional equilibrium in a beautiful, soothing, secluded location. The first step toward overcoming any sort of psychological or psychiatric affliction is proper diagnosis. Then come the psychotherapy sessions—and at Bridges to Recovery, they take an integrated, holistic approach, which addresses the specific needs of each patient, without pigeon-holing them under a reductive diagnosis label.
There are numerous other top-quality health facilities in the area, and the testing centers in California are well-known throughout the country for the quality of the services they provide. Perhaps it is because this state is more concerned with health and wellbeing than any other one—or perhaps simply because health matters, and the rest of the country ought to follow the Sunshine State's healthful example.