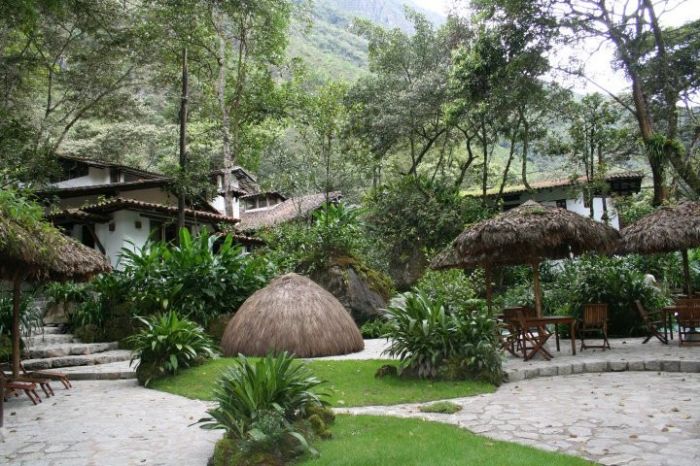 Kristina R.
For those looking for a combination of cultural exploration, culinary indulgence, and natural enlightenment, look no further than Andean Peru. Luxury Machu Picchu tours are quickly becoming one of Peru's most popular tourist packages, thanks to an increase in 5-star accommodations and boosted awareness of Peru's natural and man-made attractions. Here is how the luxury breaks down in the main destinations of Cuzco, the Sacred Valley, and Machu Piccu.
Colonial Extravagance in Cuzco. Cuzco is the hub for Andean excursions. With the region's main airport, making transportation easy from the capital of Lima and on into the jungles of the Amazon, Cuzco is the natural and convenient center for Andean travel. It was also once the capital of the entire Inca Empire and is where the Spaniards officially overthrew its Inca rulers. Though Europeans established Lima as their main hub, Cuzco was of vital importance, since it was where most of Peru's wealth was located. Today, Inca structures are mixed with colonial buildings, a reminder of tumultuous times. Many luxury hotels are carved out of renovated monasteries and convents, giving rooms a stately feel. Lush decorations such as thick draperies and carved woods add an aura of elite aloofness. The Plaza de Armas is the most impressive place to appreciate extravagant colonial architecture.
Lazy Luxury in the Sacred Valley. For a different 5-star experience, a night is the Sacred Valley is essential. The Sacred Valley was the agricultural heartland of the Inca Empire, and this lush valley is little changed 500 years later. Locals still farm the land using traditional methods, and terraces are still seen carved into the hillsides. Luxury resorts embrace this natural simplicity with comfortable elegance. Meals with locally sourced produce and natural spas define the local lodges. Rooms with large windows displaying the open landscape are made cozy with Andean textiles. The Sacred Valley is scattered with traditional towns and interesting Inca ruins, many of them overlooked by travelers who skip them in the rush to Machu Picchu, such as Ollantaytambo, Pisac, and Moray and Salinas.
Guided Expedition at Machu Picchu. The highlight of many Peru trips is the Machu Picchu citadel. Though the site can be visited without a guide, a private excursion is the best way to make the most of your time within this ancient city. Private, expert guides will accompany you to the site from your base in Cuzco, the Sacred Valley, or Aguas Calientes, and take you through the ruins while sharing historical insight. The best time to visit is early in the morning, before the sun is too strong and before the larger group tours arrive. Luxury travelers can stay at the Machu Picchu Sanctuary Lodge, the only hotel located near the entrance to the ruins. However, a more pampering hotel is El Pueblo, located on 12 acres of private reserve in Aguas Calientes.