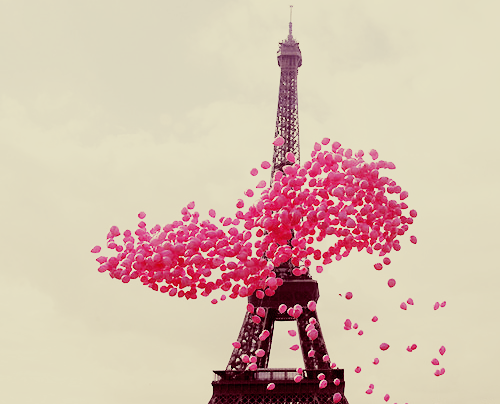 Luxury Meets Romance – decadent destinations for couples
If you are planning a romantic break it helps to be in the know when it comes to choosing a destination. So to help we've compiled a list of 10 romantic hotspots around the world, which will offer you everything you're looking for in a trip for two, whilst providing all the luxury you could wish for!
Paris, France
Paris is well known as one of the most romantic places on earth and it's no surprise why- the charming narrow streets, the delicious cuisine, the passionate locals, warm evenings and clinking of glasses to be heard around every corner. We're sure you'll be smitten if it's your first visit and find plenty of new delights if it's not. For a truly romantic break, take a room with a view over the Seine and then you can enjoy the views every night of your stay.
St Barths, Caribbean
The glitziest of all of the Caribbean Islands, head to St Barths if you're prepared for a seriously luxurious time. This favourite hang out of the rich and glamorous offers you a slice of paradise at its best. The islands tropical landscapes will have you sinking into a romantic haze and the hospitality you'll experience there is second to none.
Photo credit thinkingofthebeach
Cumbria, England
Britain's Lake District in Cumbria provides an ideal romantic setting with its picture-perfect hills, cute rural towns and gorgeous country Inns, where you can kick off muddy walking boots and cosy up by a warming fire. If walking isn't your thing don't be put off - you could jump aboard a sailing boat on the stunning lake Windermere and enjoy the tranquillity of England's largest lake, with views that have inspired countless poets and writers. There are some fabulous 5* hotels in Cumbria, or if you want complete privacy, take a look at luxury holiday cottages online.
Whitsunday Islands, Australia
Let go of all of your cares and sink into a simpler way of being, swimming over the Great Barrier Reef in Queensland. There are fewer romantic things you could do with a loved one than share the excitement of snorkelling in crystal blue waters, spotting fish and sea life in every colour of the rainbow. You'll encounter endless white sandy beaches too and don't worry you'll hardly have to share them with anyone.
Aspen, Colorado
A true haven for the rich and famous, you'll have plenty of fun celebrity spotting in this luxury location – and that's even before you discover what stunning delights are on offer there. There is great skiing in winter and endless hiking in summer, with some fabulous Hotsprings, which will have you and your beloved feeling relaxed and ready to engage with the buzzing restaurants/night scene. The landscape is so dramatic you'll need to take a lot of film for your camera and we can assure you you'll arrive home with some truly unforgettable memories.
Tahiti, French Polynesia
Slip away to the Island of Tahiti, nestled in the south Pacific and you'll discover deep verdant valleys, clear streams and rushing waterfalls that make this place a true romantic getaway. Visit the famous black sand beaches and just kick back and enjoy a refreshing cocktail, whilst taking in the wonderful surroundings.
The Maldives
If you're looking for a romantic destination that is going to give you little to think about apart from your loved one, then the Maldives is the ideal choice. It offers no distractions apart from the endless Indian Ocean. Plus you'll be served food that is so fresh and delicious and come home feeling like a new!
Argyllshire, Scotland
If you fancy a getaway that is a little more active, take a trip to wild and magnificent Argyllshire. The scenery in this part of Scotland is simply breathtaking and there's heaps to do too – from walking in the mountains, to horse riding, to adventures on boats and whiskey tastings. This is an ideal destination if your idea of a romantic time involves getting out and exploring.
Cornwall, England
One of the simplest romantic pleasures we can think of is being by the seaside, so why not indulge this with a luxury break to Cornwall. The county is good enough for Prince's Harry and William, who often take a getaway there, so we can guarantee you this holiday is fit for royalty! If you want to be in the heart of it head to Rock on the north coast, which has been called 'Britain's St Tropez'. And for the ultimate in privacy take a look at holiday cottages for couples online and make your very own private love nest whilst you're there.
Photo credit Country View Cottages
Venice, Italy
Nowhere lends itself quite so well to romance as the lovely city of Venice- I mean who doesn't find hoping on to a gondola a truly romantic experience? Add to this the stunning architecture, fantastic five star dining and some world class Art galleries to visit during the day and you have a whirlwind romantic getaway that you'll cherish for years to come.
We hope this has given you some ideas for your next romantic getaway. Whether you enjoy lounging on a tropical beach, exploring dramatic landscapes or soaking up culture in a city built for lovers we think you'll find something to please… Have fun!