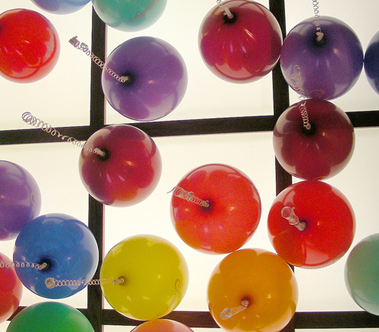 Image by: ewan traveler
No one throws an amazing party like people with lots of money. Forget the recession, when the rich and famous host an event they do it properly. With money can't buy performers and no expense spared, this is luxury at its best.
William and Kate's Wedding
 William and Kate's wedding was one of the most anticipated events of the decade, and it certainly lived up to expectations.
Reportedly costing around £20 million, this was a wedding that would be only a distant dream for most of us.  There were 1,900 guests including famous faces such as the Beckhams and the Queen.
Entertainment was provided by English singer-songwriter Ellie Goulding, who performed her cover of Elton John's 'Your Song' for their first dance.  A day fit for a princess indeed.
Prince Azim of Brunei Birthday Bash
Prince Azim of Brunei showed that he is following in the footsteps of his billionaire play-boy father, by throwing a star studded birthday party in 2009.
Hailed as the party of the year, guests included Sophia Loren, Mariah Carey and Janet Jackson.
One of the most opulent features of the party was the £70,000 worth of flowers. This included 6000 white roses, hundreds of pink and red roses with mint, white peonies, purple delphiniums and hydrangeas.
Atlantis, The Palm Grand Opening
As one of the most opulent hotels in the world Atlantis, The Palm required an equally opulent opening party.
Situated on Dubai's man-made Palm Island, Atlantis boasts unique marine habitats, a water park and pristine beaches.
At the official launch party the whole of Palm Island was lit up by a spectacular firework display.
The 200 metre-wide Royal Towers were used as a canvas for an ambitious visual display depicting the story of Atlantis.
Guests including Charlize Theron and Lindsey Lohan were treated to a 60 minute performance by pop princess Kylie Minogue.
Yammer CEO David Sacks 40th Birthday Party
If you need luxurious fancy dress inspiration, take heed of David Sacks' 'Let them eat cake' theme.  With over 300 guests attending, costume shops from San Francisco to Los Angeles ran out of 18th century gowns. The event was held at the Fleur de Lys mansion in Beverly Glen, which is one of the ten most expensive homes in America. Guests were entertained by Snoop Dog whilst they danced the night away.  There are plenty of fancy dress options online, and it is a great way to add some opulence to your party.
Bar Mitzvah of Elizabeth Brooks
Elizabeth Brook's dad dotes on her so much that when she turned 13, he agreed to have all of her musical idols perform at her birthday party. Aerosmith, Ciara, 50 Cent and Stevie Nicks were flown in for the event on her father's jet. The party reportedly cost around $10 million. That is one lucky 13 year old.
If you want to host your own perfect party, there are plenty of ideas online from costumes, decorations, and amazing balloons. Although your budget may be significantly smaller than these party-goers, you can still host a party to remember.