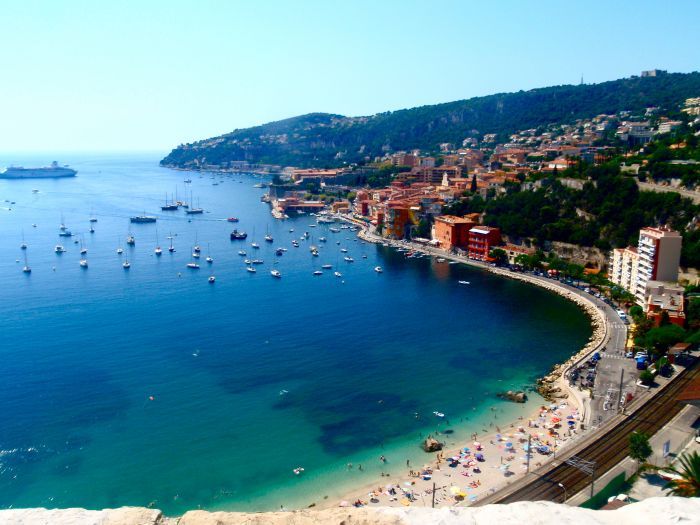 The Azur Collection
Jez Moore provides some insights in to the luxury property market in the South of France
Whose market is it really?
You don't have to be an expert to know that the real estate market in the South of France is a virtual micro-economy, similar to that of prime London which continues to rise, or at least not fall, whilst the rest of the world seems to be falling deeper and deeper in to almost unprecedented financial doom. 
We are referring, of course, to the luxury market on the Côte d'Azur, officially defined by those of us in the know as property above €2m in value. 
So-called experts continue to predict that the bubble is about to burst on the back of increasing pressure for lending banks to call in their loans and creditors' increasing inability or unwillingness to honour their debt obligations. So does this mean the collapse of a market that has, to date, confidently bucked economic trends?  The pessimists will tell you that the French banks are in trouble and that lending will dry up, so putting a squeeze on the market to such an extent that it can only fall. They are, however, ignoring two crucial factors: firstly, over 75%* of investors in the luxury market here are from overseas (and so do not depend on French banks) and secondly the unquestionable cachet of the region. With the world's wealthy continuing to rise in number, this cachet will undoubtedly continue to lure investors. 
It is conceivable, therefore, that the ongoing survival of the luxury market in the South of France is inextricably linked to the cachet of the region.
So what drives this cachet?
History
The French Riviera, as it is often known, has a rich history and has played host to some of the world's greatest figures including icons of yesteryear such as Winston Churchill, Coco Chanel and Pablo Picasso to more modern celebrities who, for reasons of discretion, we will not choose to disclose. History which will never change and is unlikely to be forgotten in the coming generations
Climate
This is what makes the region so. In a world which is going through unprecedented (in modern history) economic turmoil, you only have to ask beach owners and hoteliers whether their customer numbers reflect this turmoil and the answer will, quite simply, be no. This is not likely to change. The winter we are having right now makes it a wonderful place to be throughout the year, even if the spring/summer season is the most popular - the Scandinavians come here to warm up and the Middle Eastern client?le comes here to cool down. 
Cannes Film Festival
The annual Cannes Film Festival is an establishment unto itself and very unlikely to go anywhere soon. The world is increasingly obsessed by fame and celebrity and, once a year, anyone that matters in that world comes to Cannes, placing the spotlight firmly on everything that makes this place so attractive. Those that can be here are here, those that can't dream of being here.
Location
Nice's International Airport is France's second busiest after Charles de Gaulles in Paris. As a location, it is very central to Europe allowing easy access to financial centres throughout the continent and beyond (with direct flights to New York, Middle East, Russia) this is extremely unlikely to change in the near future. Nice is also neighbour to Monaco, whose climate, security, exclusivity and, of course, tax régime, will continue to attract the wealthy from all over the world.
Congress Events
There are eight annual congress events held in Cannes each year, hosting thousands of international delegates. This does two things: it sustains, if not enhances, the rental investment market in and around Cannes; and, once again, showcases everything the region has to offer to an important executive audience.
Super Yacht Ports
The region is also the proud owner of two of the world's largest super yacht ports in the form of Antibes and Monaco. Given the increasing appetite of the super rich to buy bigger and bigger yachts, this is also unlikely to change.
The Landscape
The region's shear beauty - azure seas with a mountainous backdrop - are difficult scenes to ignore and even more difficult to find elsewhere, particularly in the developed world – this hasn't changed for thousands of years and so we can safely predict that it will not do so in our lifetimes.
So whose market is it?
This is the million dollar question or, indeed, the 100million Euro question. In a global market where properties can be purchased for 50% of their market value, the suggestion would be that it is categorically a buyer's market. But down here, these are perhaps the rare opportunities of a lifetime that are usually transacted before anyone ever finds out about them, other than the professional developer, the tenacious investor, or a property search expert specialising in the region.
A paradoxical theory would be that it is a seller's market where myriad transactions are taking place at no more than 15% below the asking price, which is so often the margin intentionally allowed for the inevitable negotiations.
Ultimately, it is a simple case of rudimentary economics and demand/supply. If luxury implies a sense of uniqueness and, indeed, cachet, then it stands to reason that demand is always likely to outstrip supply thus sustaining a very robust market.
Unless, of course, someone changes the definition of cachet...
Jez Moore is the Founder and Managing Director of The Azur Collection (www.theazurcollection.com), bespoke property search specialists for the luxury market on the Côte d'Azur.