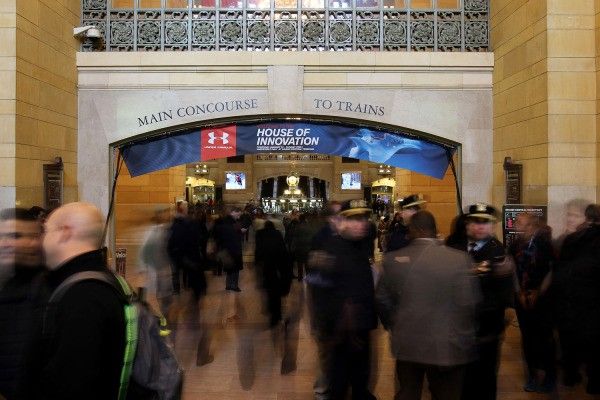 Marion Curtis/Starpix
Posh Stow and Go are looking to make heading to the loo in New York City a little more exclusive for travelers making their way through Grand Central Terminal. The cost to use the opulent amenities is planned to be $8 a day and will offer people an exceptional bathroom experience.
It's loo-dicrous — even potties could become exclusive in Manhattan!
A New York firm wants to charge people up to $8 a day to use "luxury" toilet complexes in Midtown.
Posh Stow and Go plans to open "clean, safe and soundproof" johns — complete with lockers, showers and baby-changing stations — near Grand Central Terminal by this summer, said company founder Wayne Parks.
"I'm a germaphobe and I don't like dirty bathrooms — it grosses me out . . . But these are great because they are cleaned after every use," Parks said. Read More