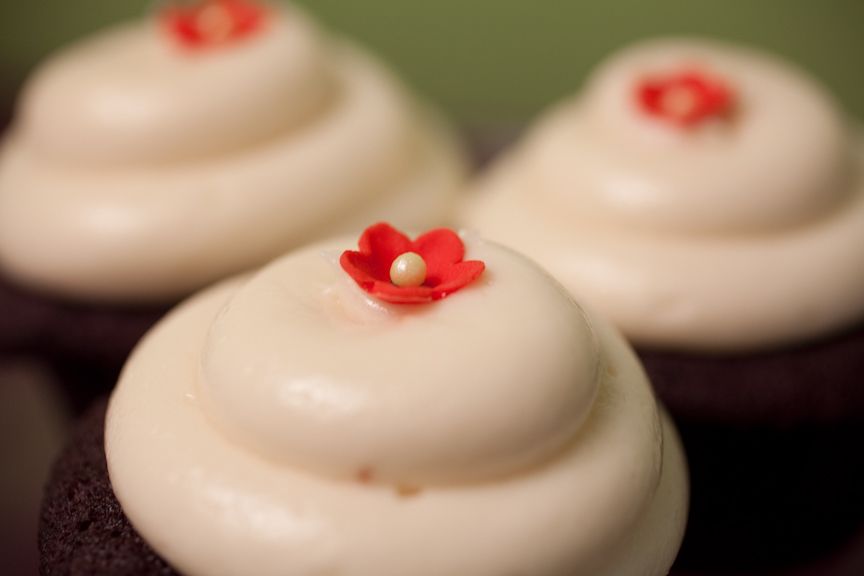 Friandise Pastries
Los Angeles based bakery Friandise Pastries, has the best tasting pastries in the city. The bakery's pastry chef, Kirby Galli discovered her passion for small desserts as a pastry sous chef at The Chateau Marmont and The Jonathan Club. Besides offering classic flavors such as chocolate chip cookies, experimentation with unique ingredients has led to unexpectedly delicious flavor combinations-lavender lemon bars, ancho chile brownies, and rosemary, pear, and sour cherry tarts to name a few.
A favorite cupcake of many is "Tequila Sunrise" and it tastes just as it sounds.But I have to caution you; these are some of the most addictive cupcakes in Kirby's lineup. They're the kind you can eat 12 of in one sitting, then feel like you're going to vomit. So you take a fifteen minute break and then keep eating some more, until you pass out from a sugar coma. Just to be clear, I'm not saying I did that one day. I'm saying I've done that on several occasions, and it's a cruel and vicious – though thoroughly delicious circle.They're so good that I'm even giving them my rare "full box" recommendation, which means I advocate purchasing at least an 8-pack of this flavor alone. Made fresh to order, Friandise's cakes, pies, tarts, and petite sweets are carefully handcrafted from the highest quality ingredients and come in vegan and gluten-free varieties.
You can see her at Century City Farmer's Market every Thursday in Century City. Or you can order direct at http://www.friandisepastries.com and here is the link to her menu http://www.friandisepastries.com/menu.pdf or call323 333 4437.