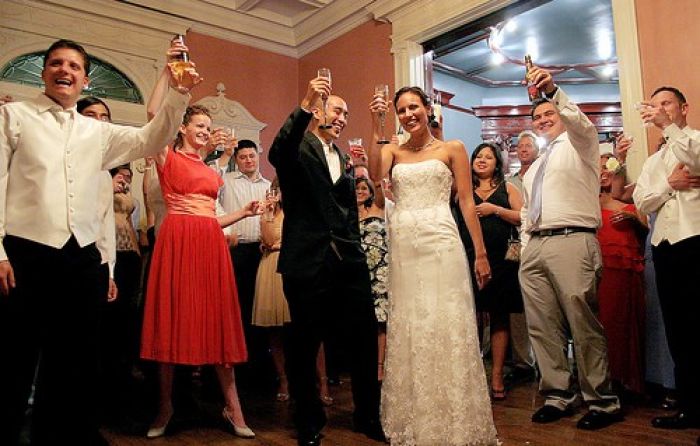 Matthew Wright
Las Vegas is a city that is built upon the idea of luxury, elegance and excess. This city is a prime destination for the grandest and most elegant of weddings because of the various breathtaking venues that can be the setting of your happily ever after. If a luxury wedding in Las Vegas is in your horizon, here are the venues that fit the bill.
The Four Seasons Hotel
Getting married at the Four Seasons in Las Vegas consistently makes the list of dream luxury weddings because of its grand ambience. They are one of the few hotels who offer so many options when it comes to customizing your wedding. From their menu variety to their flower picks and table top arrangement, a bride can be happy about.
Aside from their limitless options, what makes the Four Seasons Hotel in Las Vegas so popular is that they are also able to cater to Kosher receptions. They have a separate cuisine with a supervisor who oversees that all Kosher laws are maintained.
The Bellagio
The Bellagio is a hotel that has gained celebrity status among luxury hotels. It is one of the grandest hotels in Vegas and is a fairy tale- like venue for a wedding ceremony and reception.
Bellagio is downright romantic as it invokes the aura of Italy. It features the Fountains of Bellagio that is spectacular especially when set to music. The hotel was named after and built as homage to the Lake Como in Bellagio Italy.
Trump Hotel
The Trump Hotel in Las Vegas is one of the most luxurious and trendiest places to get married in. They have complete wedding packages for both grand and intimate weddings. These packages may include a DJ so your wedding entertainment is well taken care of.
One of the best features a luxury wedding ceremony and reception at the Trump Hotel is their venue perched at the 64th floor. This is a romantic location for sunset and evening weddings. This lavish outdoor venue can host a cocktail party of 250 guests.
Plaza Hotel and Casino
The Plaza Hotel and Casino is not only home to modern and classic styles, it is also home to the most timeless wedding ceremonies and reception. They offer specially crafted wedding plans to cater to unique wedding styles and personalities. The Plaza is a prime choice for those who want a romantic and relaxing wedding experience.
The Plaza is a favorite among brides and grooms to be because of they get the option of having a simple intimate wedding ceremony or one in a bigger scale. Both options are as elegant and luxurious.
The Mandarin Oriental Hotel
Las Vegas can host the most elegant and unforgettable of weddings at the Mandarin Oriental Hotel. The hotel is the prime choice among brides for their lavish banquets. They provide a combination of both classic elegance and modern style to their functions.
What makes the Mandarin Hotel special to both couples and guests is the soothing pampering that you can get from their spa treatments and therapies. You can enjoy the spa treatments on in their pool cabana to relieve stresses leading up to the wedding as well as to get a relaxing day after.

A luxury wedding in Las Vegas may cost you a fortune but it is also a great setting for the most luxurious and memorable wedding.