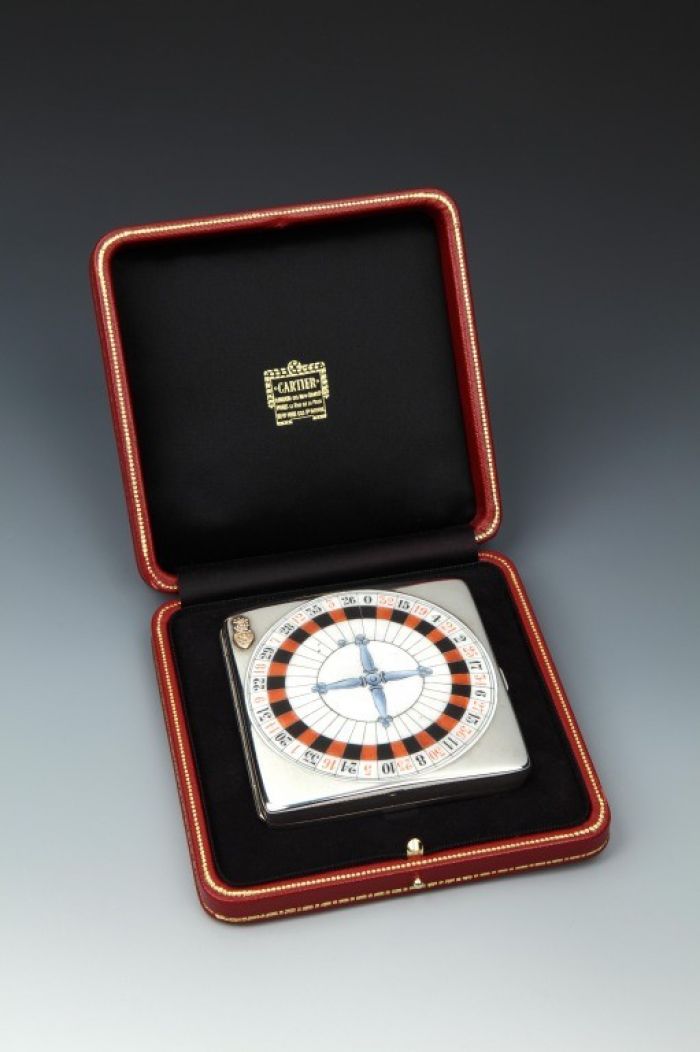 n/a
Roulette is a game with a rich history complete with legendary characters. In 1891, Charles Wells of London became known as "The Man Who Broke The Bank at Monte Carlo" by winning all the available money at the roulette tables. In a more up-to-date story, Londoner Ashley Revell sold the entirety of his possessions, worth more than $130,000, and went to Las Vegas to wager it all on the spin of a roulette wheel: he bet on red and won. More recently, British magician Derren Brown bet £5000 of a member of the public's money on a single number of a roulette wheel and lost. Do you know someone who aspires to be the king of the roulette table? Someone who knows the history and loves the thrill of the spin? Well, here are some luxury gifts for the roulette-lover in your life.
The Trademark 10-R30 30 Inch Roulette Wheel
This wheel is similar to ones used in casinos around the world. It's notable for its size and the quality of the wood used in the build – a light maple and a high-quality mahogany. The design values are such that the wheel works with a great deal of accuracy and it has been engineered with proper bearings and balances in mind. This ensures a fair spin. It would make a fantastic centrepiece in any games room. If you want a beauty like this in your home and need tips on how to play roulette, online Casion Tropez roulette tips is a good place to start.
Christophe Claret's 21 Blackjack
Perhaps the roulette-fan in your life would like a mobile yet elegant way to play the game? Look no further than Cristophe Claret's 21 Blackjack, a casino in a watch. The master watchmaker has managed to fit not one but three games into an exquisitely-made timepiece: blackjack, dice, and roulette. It retails at around 200,000 Swiss francs and there are supposedly only 21 to be made. The roulette wheel is located on the back of the watch – there is no ball just an arrow inlaid into the winding rotor that indicated the number on which the ball has stopped.
Rotondo Games Table
This beautifully crafted Luxury Rotondo Games Table is perfect for a roulette fan who also enjoys other board games: It combines a backgammon set, a chess and checkers board, a roulette and card table. The table top itself is constructed from chestnut and linden woods with premium beech legs and includes a telescopic rake, chips and cards.
Montecarlo Game of Roulette in Luxury Box
If you don't have space for a full-sized roulette table, a miniature version of the popular game could suit you. This compact version comes with a silver-plated finish that can be engraved with text of your choosing. It's a great gift that can be personalized to the individual.
Exclusive Roulette set for collectors
This item is a real collector's item and available only to the extremely wealthy. Crafted with 3.5kg of 14 carat yellow gold and 3kg of silver and around 200 carats of colored diamonds, it has to be the most luxurious roulette wheel in existence. It took 30 artisans over 4800 hour to make under the supervision of Bernard Maquin.