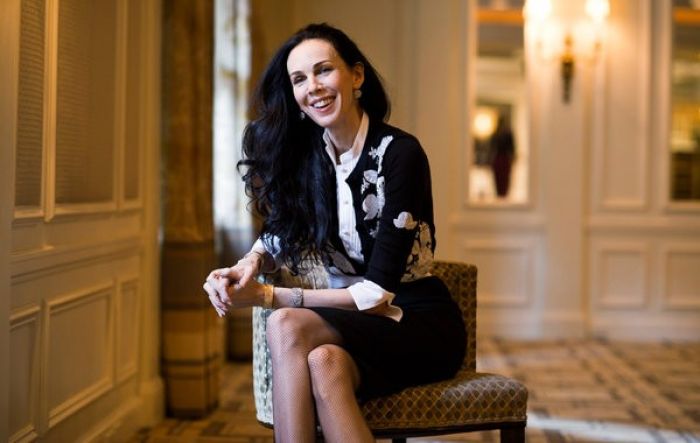 Erin Baiano for The NY Times
So not only is she a fashion designer and stylist, L'Wren Scott is also dating Mick Jagger, which gives her the amazing chance to have her clothes shown off by one of the biggest celebrities in the world. Now, she's introduced her personal fragrance which is a collaborative effort with Barneys New York.
BEFORE she was a fashion designer whose clothes can be found in the closets of Nicole Kidman and Michelle Obama, and before she was famous for a decade-plus romance with Mick Jagger, L'Wren Scott was one of the most successful stylists working in Los Angeles. One of her assignments, in the early 1990s, was an advertising campaign for Elizabeth Taylor's White Diamonds, which would become the best-selling celebrity fragrance in the world.
"I don't remember ever smelling it," Ms. Scott said the other day in the back seat of a black BMW 750i sedan, which smelled of hand sanitizer and breath mints. Each of the seat-back pouches in her car is stocked with a matching selection of Mentos, cinnamon-flavored Altoids and a miniature bottle of Purell, so that they are easily accessible no matter where she sits. Read More