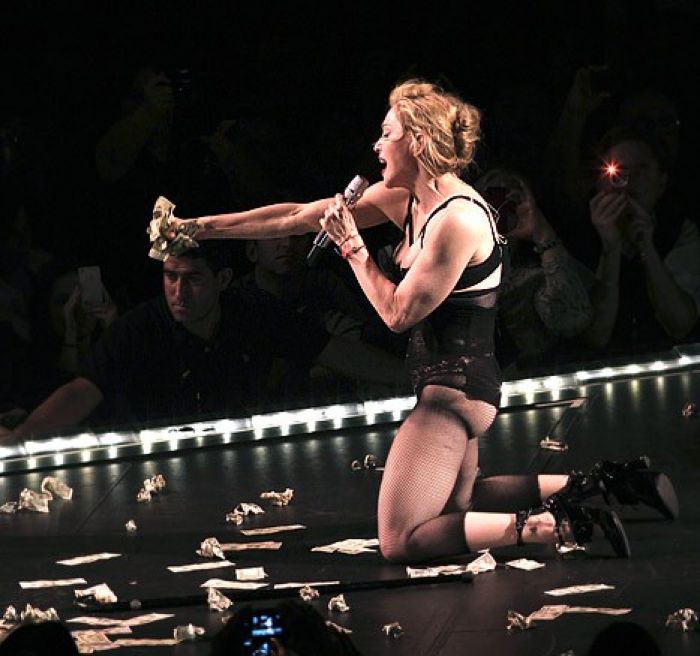 Splash News Online
In the not-so-shocking realm of entertainment news, Madonna bared skin on stage at a recent NYC concert. This time it was in the name of raising money for Hurricane Sandy victims - Madonna encouraged fans to throw money on stage as she performed a sultry "Like a Virgin." Hmmm. Hurricane Sandy or not, I'm pretty sure Madonna would have stripped down while singing "Like a Virgin" either way. But I'll give her a shout out for effort.
Behold the power of Madonna.
Performing at Madison Square Garden on Monday, Nov. 12, the "Give Me All Your Luvin'" singer asked fans to give her something else -- cold hard cash.
But the money wasn't for her. It was for the victims of Hurricane Sandy in New Jersey and New York, where the Material Girl had spent some time earlier in the week. Read more at usmagazine.com...