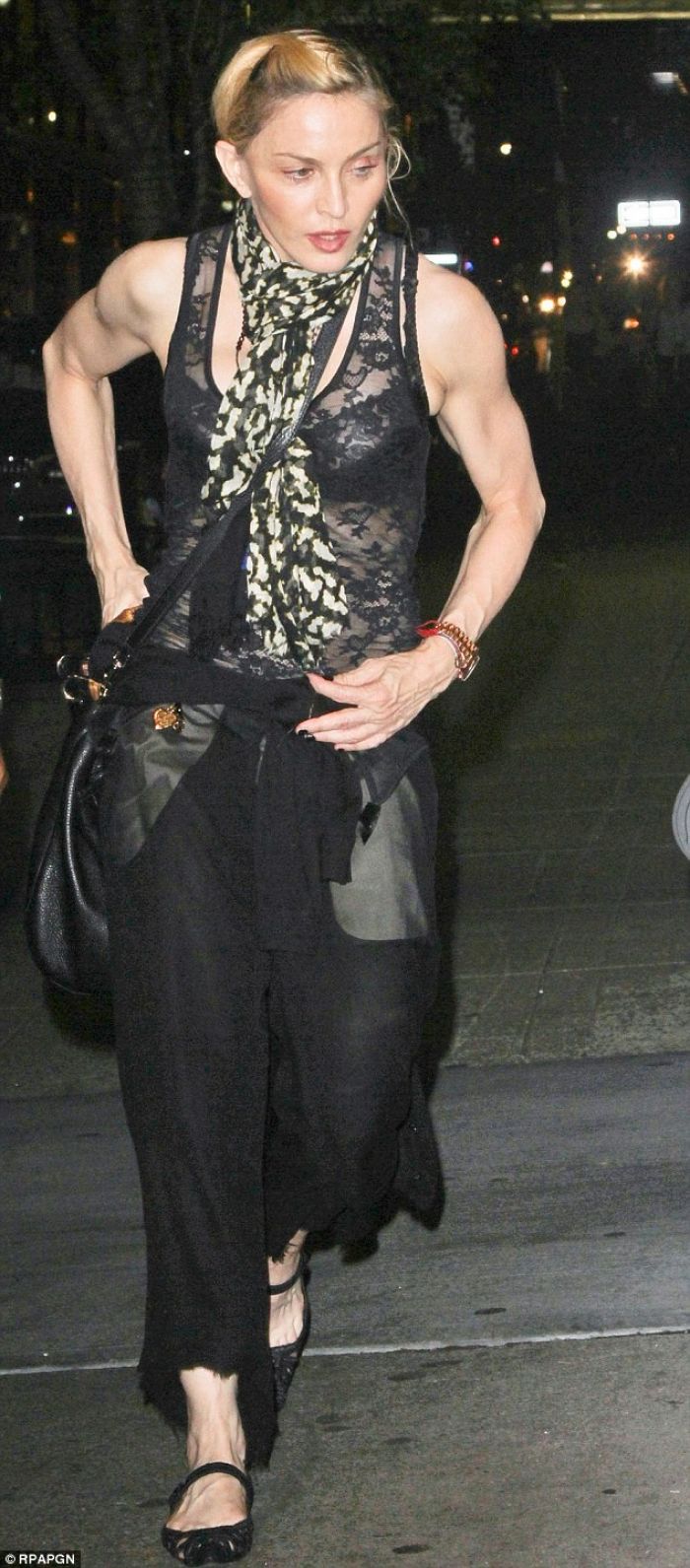 RPAPGN
The sun may long since have set on Madonna's glory days, but even the ravages of time can't deprive her of her signature style. It may not have been pointy brassieres but Madonna was still flashing the goods while in Manhattan wearing a see-through top that left nothing of her black brassiere to question. Is it time for Madonna to retire the showy attire, or does she still have some years left in the twilight?


Madonna revealed her spectacular physique while on a stroll with her daughter in Manhattan.
†
The 54-year-old fitness lover showed off her bulging biceps and toned abs while she walked in New York holding her daughterís hand on Saturday.
†
The singerís outfit featured a sheer lace vest and black bra with a printed scarf.

She also wore flat ballerina shoes and a pair of sporty trousers with leather-like pockets and frayed bottoms.
†
Her hair was tied back from her face in a bun and she carried a large black bag with bamboo handles. (Read More)