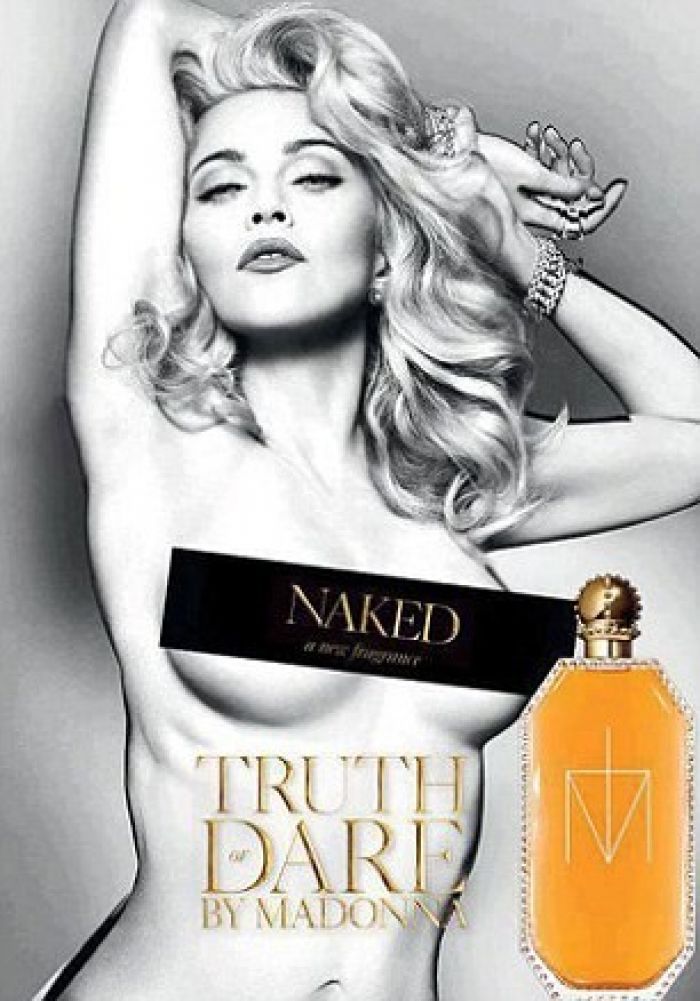 Truth or Dare by Madonna
Considering Madonna might be the biggest female name in music at this point, she seems to have no other person to emulate other than herself. For her new perfume 'Naked,' she has recreated a pose from her book Sex, which was released two decades ago. However, the aging star most likely required a ridiculous amount of airbrushing this time around.
It's been exactly 20 years since Madonna released her racy coffee table book, simply titled Sex.
And two decades later, the pop star has taken inspiration from the controversial tome for her new perfume campaign Truth or Dare: Naked.
The 54-year-old poses nude in the advert, striking an almost identical pose to the one she did in the publication all those years ago.
This time for her fragrance campaign, Madge has a black bar across her breasts with the words 'Naked: a new fragrance' emblazoned on the front. Read More and view photos