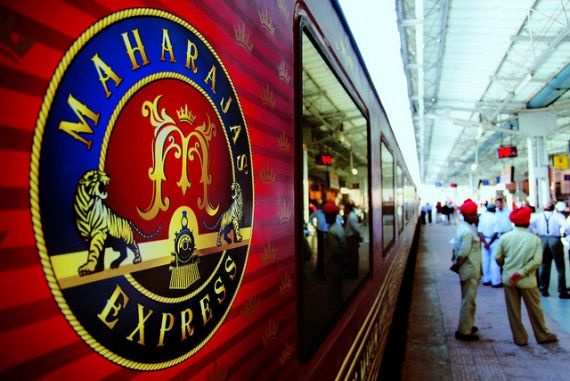 Embarking on its maiden voyage from September 29, 2012, Maharajas' Express Indian Splendor itinerary has made a big bang among the luxury travelers around the world after its been introduced by IRCTC few months ago. Luxury travelers around the world who have booked their journeys with Maharajas' Express for its new season's move are eagerly waiting for Indian Splendor to take them to a whirlwind tour across some spectacular destinations in India. The guests can savor the Indian Splendor journey onboard Maharajas' Express with just $5560 which is the starting price of this luxurious train journey. In its 7 nights and 8 days of tour, the train will crisscross some of the most spectacular destinations in India that includes Delhi, Agra, Ranthambore, Jaipur, Bikaner, Jodhpur, Udaipur and Balasinor.
The festive season in India starts from the latter half of September only and thus a tour to India during this time make people witness the best of its traditions and cultures. The Indian Splendor journey by Maharajas' Express is taking its 1st move on 29th September which has generated a big interested among the globetrotters. This festive season move is spectacularly tailored by the IRCTC, the owners of the Maharajas' Express. The tariff of the Indian Splendor tour starts from US$ 5560 per person per journey and is all inclusive of local sightseeing excursion, accommodation, on board dining, entrance fees at the monument and guided sightseeing tours. However the tariff does not include any sort of personal expenses both on and off the train.
Touted as Asia's most luxurious rail tour, Maharaja Express is considered as India's answer to the Orient Express of West. Blending the concept of traditional and contemporary, the luxury train characterizes ethnic décor and state of the art amenities such as Wi-Fi internet, LCD television, direct dial phones, electronic safe and modern en-suite bathrooms. The most alluring feature of Maharajas' Express is the Presidential Suite spanning over an entire carriage something previously unheard in luxury train tour segment. For more information on train facilities, itineraries, schedules and facilities, you may like to visit the website of the - http://www.indianluxurytrains.com/journeys/maharajas-express.html
About the Company
Indian Luxury Trains (ILT) is a trusted resource for luxury train travel and add on tours for exclusive Indian holidays based in New Delhi, ILT offer bookings for Royal Rajasthan on Wheels, Palace on Wheels, the Golden Chariot, Deccan Odyssey, the Indian Maharaja, Maharaja's Express along with news, reviews, brochure and newsletters.
Indian Luxury Trains (ILT) is a division of Indian Holiday Private Limited®, a National Tourism Award winning company recognized by Ministry of Tourism, Government of India. You can rely on us as a trusted resource with 22 years of domain experience in inbound tours to India. We are also associated with travel bodies IATO, PATA, ASTA and IMTA.
Contact Us:
Indian Luxury Trains
Rakesh Agrawal
70, L.G.F, World Trade Centre,
Barakhamba Lane New Delhi-110001
Tel: +91-11-2568 6868
Fax: +91-11-2568 7110
Mobile:+91-9717179408
Booking inquiry: query@indianluxurytrains.com
General inquiry: info@indianluxurytrains.com
Website: www.indianluxurytrains.com