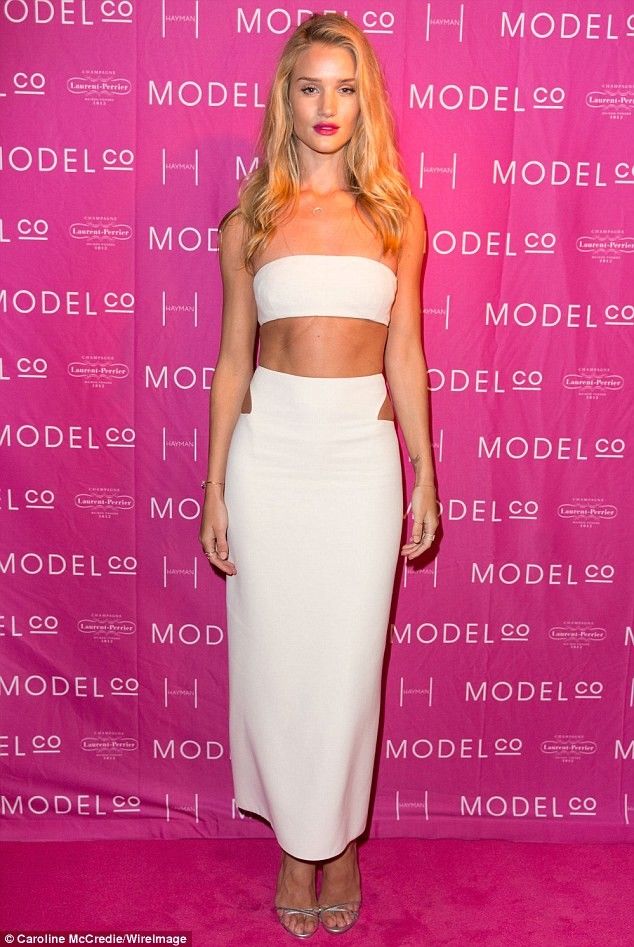 Caroline McCredie/Wireimage
Honestly, I like Rosie Huntington-Whiteley's ratherprovocativelook, especially the cut of the long, hip-hugging andform-flatteringskirt, but one must wonder if a bandeau top was appropriate attire, even for a cosmetics show. Bare of accessories and with that lackluster top, Whiteley could have been a little moreambitious, but all in all, she was fashionable if a little under dressed.
She is currently shooting a makeup campaign on Australia's Hayman Island.
And Rosie Huntington-Whiteley is clearly getting in the beach spirit.
The 26-year-old showed off her toned midriff in a white bandeau top paired with a skintight skirt at a dinner hosted by ModelCo cosmetics on Wednesday night.

The model looked incredible in the figure-hugging number, which featured cutouts on the waist.
Rosie added further to her 5ft 9in frame with strappy silver heels.
She wore hr blonde hair in loose waves over her shoulders and added a pop of colour with fuchsia lipstick. (Read More)