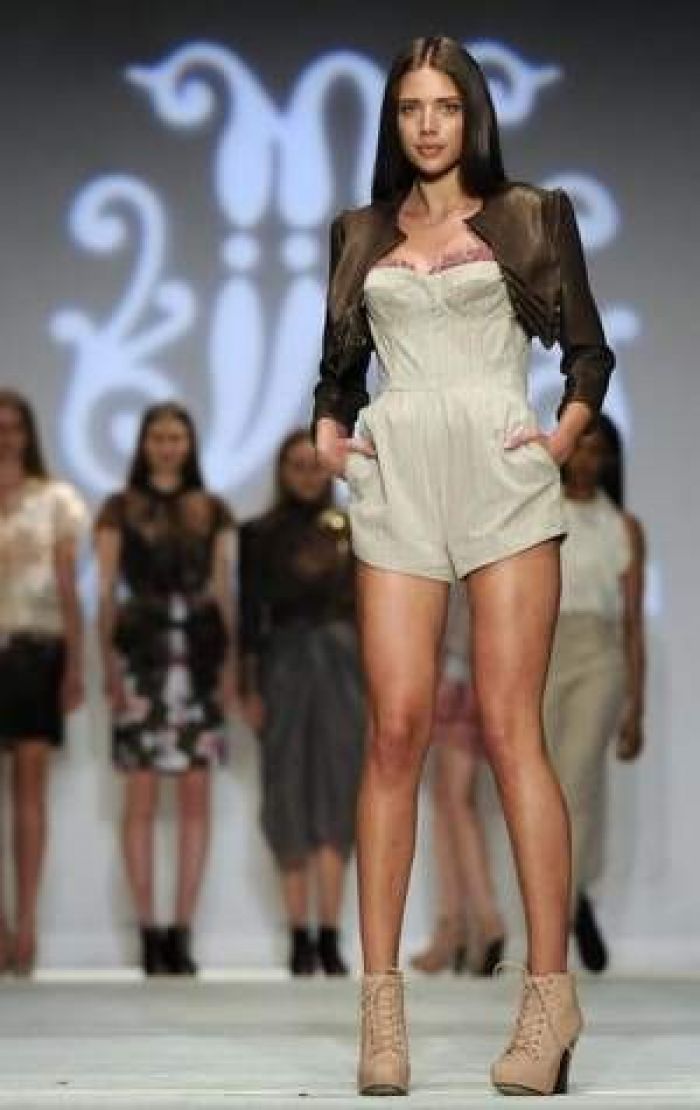 Bautista/Poghkeepsie Journal
Downtown Poughkeepsie was the site of two stellar fashion shows from the senior design majors at Marist College where fashion industry hopefuls have put it all on the line in this major debut. With their eyes locked on opportunities at Calvin Klein, Christian Dior and Chanel, these students are holding nothing back.
After four years of work, it came down to just a few minutes each in the white-hot spotlight.
For 13 Marist College senior design majors, it was their moment to show what they've learned, how they've grown and their visions for the world of high fashion.
The 27th annual Marist College Silver Needle Fashion Show brought a touch of Milan and Manhattan to downtown Poughkeepsie on Friday with two shows.
The showcase for the work of fashion design and merchandising majors at the Town of Poughkeepsie college marked the end of their tenure at Marist. (Read More)