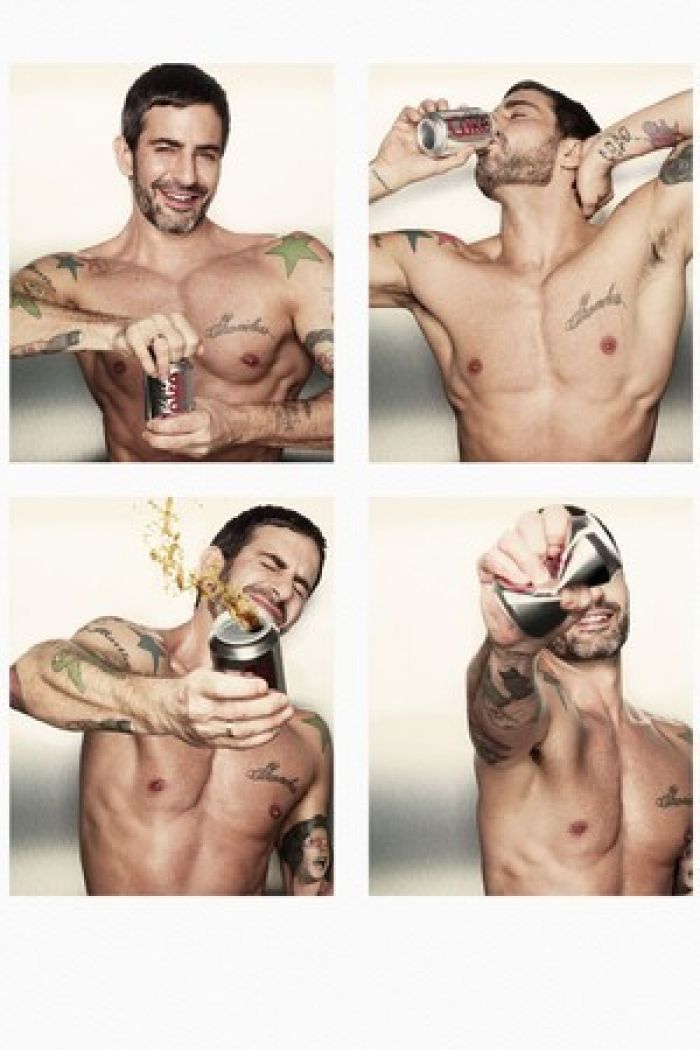 Coca Cola
Diet Coke was probably looking for a hip vibe for their cans on the 30th anniversary of the drink's unveiling in Europe, which makes Mark Jacobs a great choice for the project. However, even more impressive is probably the fact that a busy designer like himself has time to keep in such impeccable shape. Holy cow... I think it's time I do some pull ups.
So said Marc Jacobs, whose turn as Diet Coke's new creative director for 2013 will have him stripping in a photo booth and posing in playful, pin-up-style ads.
Revealing the collaboration exclusively to WWD, Jacobs said he designed "whimsical, feminine" packaging for the soft-drink giant as it celebrates its 30th anniversary in Europe.
The first cans and bottles are slated to arrive next month in 11 European markets including the U.K., France, Benelux and Iceland. Jacobs had a hand in three cans, three bottles and three ad campaigns, each corresponding to a recent decade in fashion. Read More