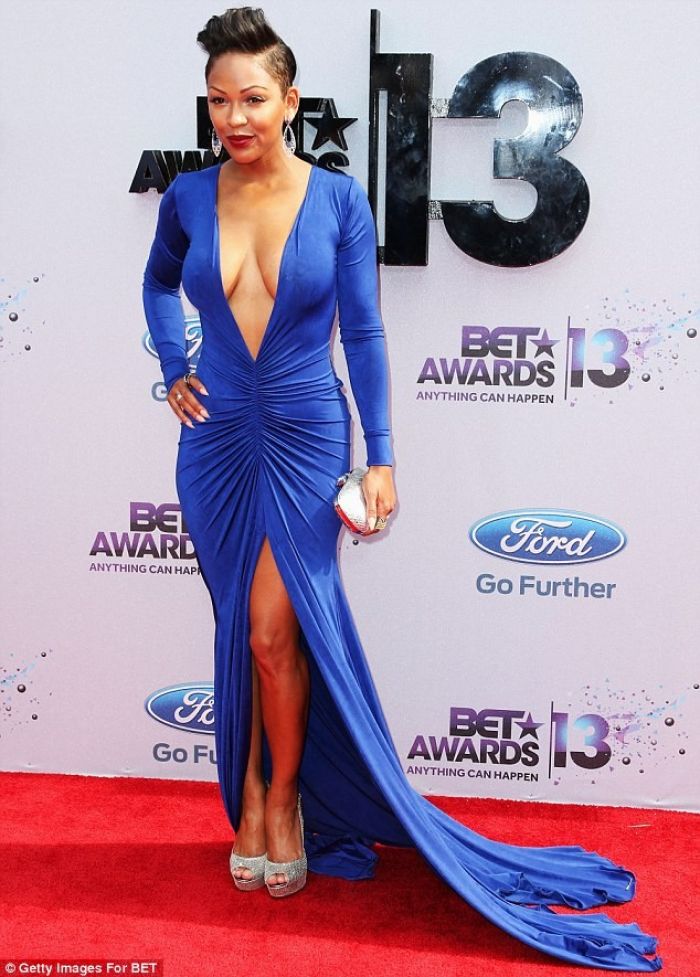 Getty Images
Daring and downright raunchy, as far as haute couture goes, it would be hard to find a dress that fit Meagan Good any better than her gravity-defying all-blue BET award ensemble managed. Shockingly, Meagan Good was also able to wear it. I would never endorse an ensemble that the model didn't know how to wear, but if you can make it work for you without the slightest hint of a wardrobe malfunction, then go for it!


She's known for her role as Mya in Think Like A Man.
But Meagan Good certainly likes to feel like a woman.
As she stepped out at the 2013 BET Awards at Nokia Theatre L.A. Live in Los Angeles, California on Sunday, the 31-year-old actress flaunted her cleavage in a plunging blue gown.

Going braless, the actress donned a low-cut dress that dipped to her belly.
The skintight, long-sleeved frock hugged Meagan's curves, ruching from her waist down.
The raunchy number also featured a slit in the front, showing off her sculpted stems that rested in sparkling peep-toe pumps. (Read More)