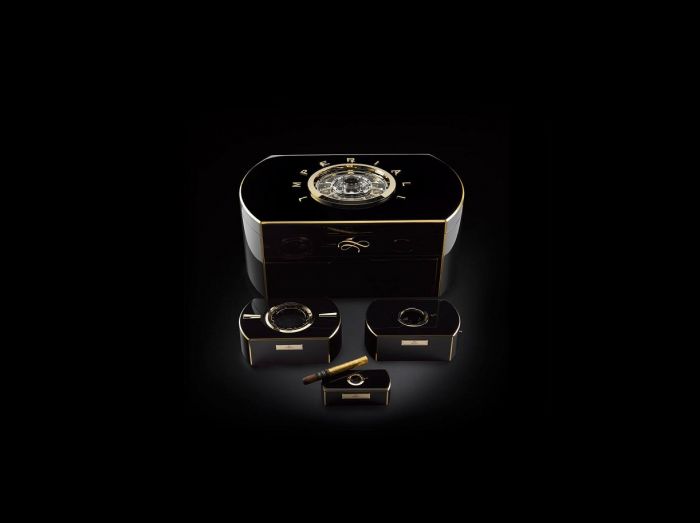 Photos Credit: Imperiali Geneve
With the holidays right around the corner, it's time to start thinking about holiday gift giving. If you aren't sure what to get some of your closest family and friends want this holiday season, we have the perfect gift for that hard-to-buy-for person on your list: the Emperador Cigar Chest. This work of art is ultra exclusive. Imperiali Geneve only produce 12 each year, so you know you are getting something special. With a price tag of $1 million per chest, however, this humidor is reserved for only the special people on your holiday list.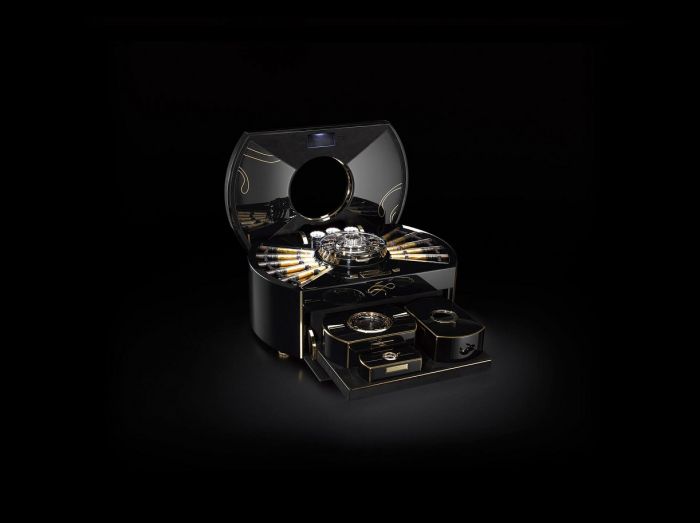 The Swiss manufacturer created this product for only the most discerning cigar aficionados. The Emperador Cigar Chest is a 27-inch chest features the largest Tourbillion watch ever crafted, as well as an impressive patented technology that changes ambient air into water to ensure the chest maintains an optimal temperature and humidity level.
Each humidor opens by sensor and comes with a lock that contains a personal code for added protection of the exclusive collection of cigars. The chest even keeps track of the number of cigars in place to be sure none go missing. The chest holds up to 24 cigars, with a second layer concealed under the first. There are three mechanical dials to display relative humidity and temperature (they guarantee a constant humidity level of 70 percent) along with the number of cigars remaining.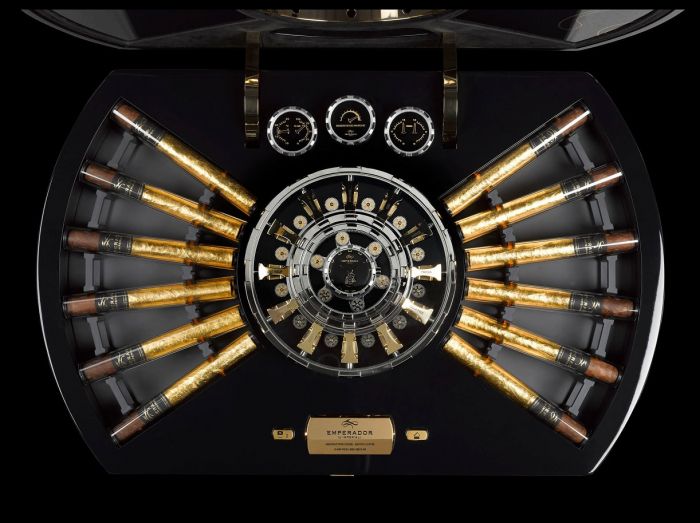 Included with the humidor is a cigar cutter that precisely cuts the cigar by centering it first, clamping it into position and then cutting it with a guillotine to ensure a neat and clean edge. There is also a gorgeous gas-fueled table lighter included that ensures the cigar is properly lit and burns uniformly without scorching its gold wrap.