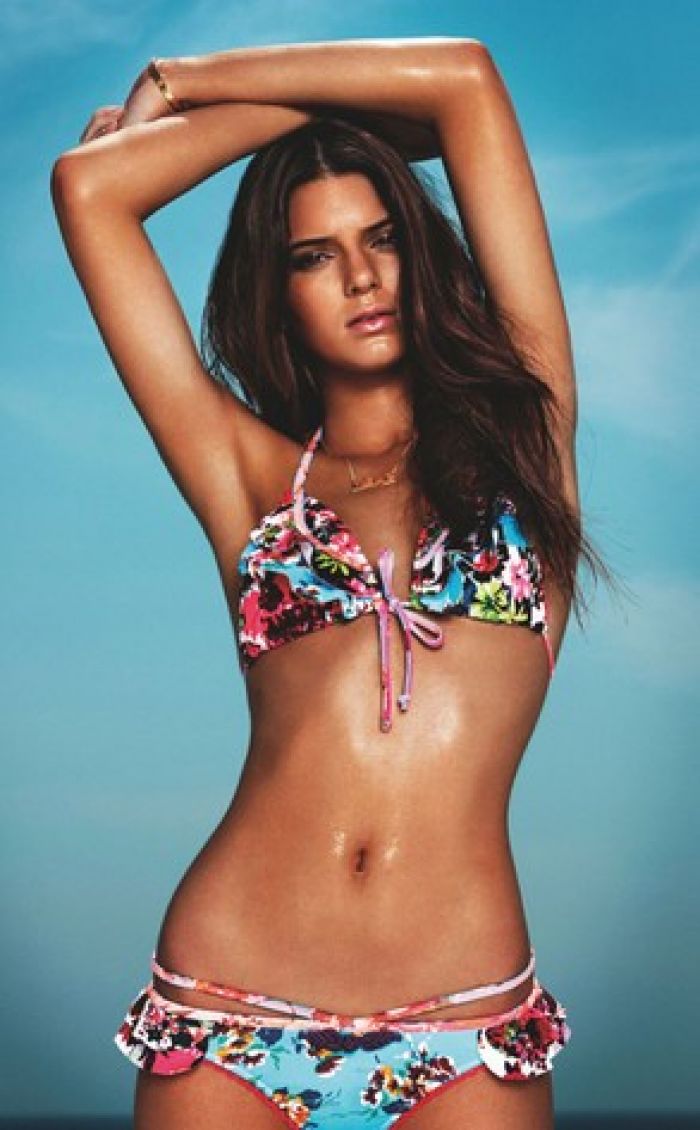 Online Press Packet
It is a little known fact that the Kardashians love Agua Bendita, a swimwear line by Colombian designers Catalina Alvarez and Mariana Hinestroza. So, it came to us as a big surprise at Mercedes-Benz Fashion Week Swim 2014 that the ambassador of the brand, Kendall Jenner, was nowhere to be found on the runway. Kendall Jenner, Kim Kardashian's younger sister, who many pose as a future Victoria Secret Angel, was baptized the new "Bendita girl", the name given to the ambassador of the swimwear line based on the concept that women are "bendita" or blessed in Spanish. The concept applies to all women portraying themselves as gifted, beautiful, eye-catching and famous. This applies to everyday women not just the Kardashians.
The Time for Us collection displayed an avid array of pieces depicting the life of the "Bendita girl", a girl who enjoys world travel including safaris in Africa, punk rock concerts and who shares special summer memories with her close friends in a bungalow somewhere in the South Pacific. Of course, such a wonderful lifestyle is part of our imagination, an idyllic dream but becomes a reality on the runway depicted in an array of cut-out monokinis, wild tribal bikinis and cover-ups. (In fact, in the teaser video, you can see Kendall Jenner sporting one of these tribal bikinis twirling around in a photoshoot on the beach. ) The collection also included Agua Bendita passport stamped baggage, embroidered sweaters, tight leather rocker pants and a pink romper.
Now that is variety!
Our favorite piece of the show was a quaint full swimsuit with a retro photographic camera in front. The designers tend to embellish pieces for their collection using the handicraft embroidery skills of the local Colombian artisans. Despite these manual touches, the designing duo doesn't shy away from the latest technological advances using laser cutting in their swimsuits. The "Bendita girl" design is known for avant-garde prints and complex textures.
Are you ready to rock an Agua Bendita swimsuit like Kendall Jenner?
Ailyn Diaz
Innocent Bendita Girl
Ailyn Diaz
World Traveling Bendita Girl
Ailyn Diaz
Camera Swimsuit
Getty Images
Safari