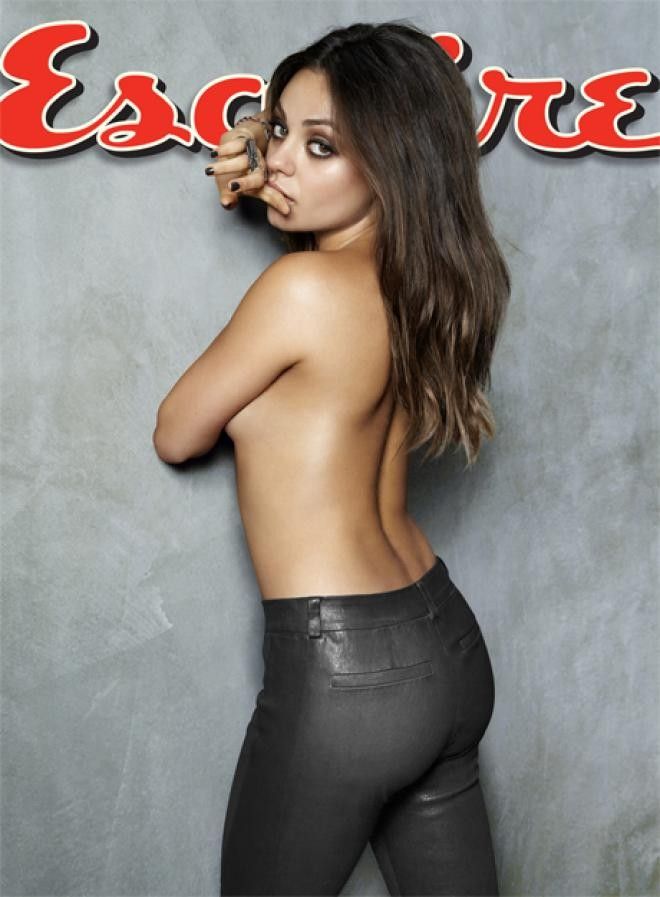 Esquire
Well, I have no complaints with Esquire's choice for Sexiest Woman Alive 2012. Since she first appeared on That 70's Show, Mila Kunis has been at the forefront of a lot of guy's minds as the sexiest woman on Earth. This designation from Esquire just makes it official (at least in the minds of many), though I'm sure there are quite a few out there who'd disagree. Do you?
Actress Mila Kunis appeared topless in black leather pants in the November issue of Esquire magazine out this week and was rightly dubbed "the sexiest woman alive."
The 29-year-old "Friends With Benefits" actress and star of the TV comedy "That '70s Show" was extolled by the magazine on its website as "the most beautiful, opinionated, talkative, and funny movie star that we've all known since she was nine."
"Or as she might say (and did), 'If I wanted to charm the pants off you, I could.' She talks like that and she looks like that, even when she's really not trying hard at all," read the text on the site. Read More (or just stay here and stare at that photo)