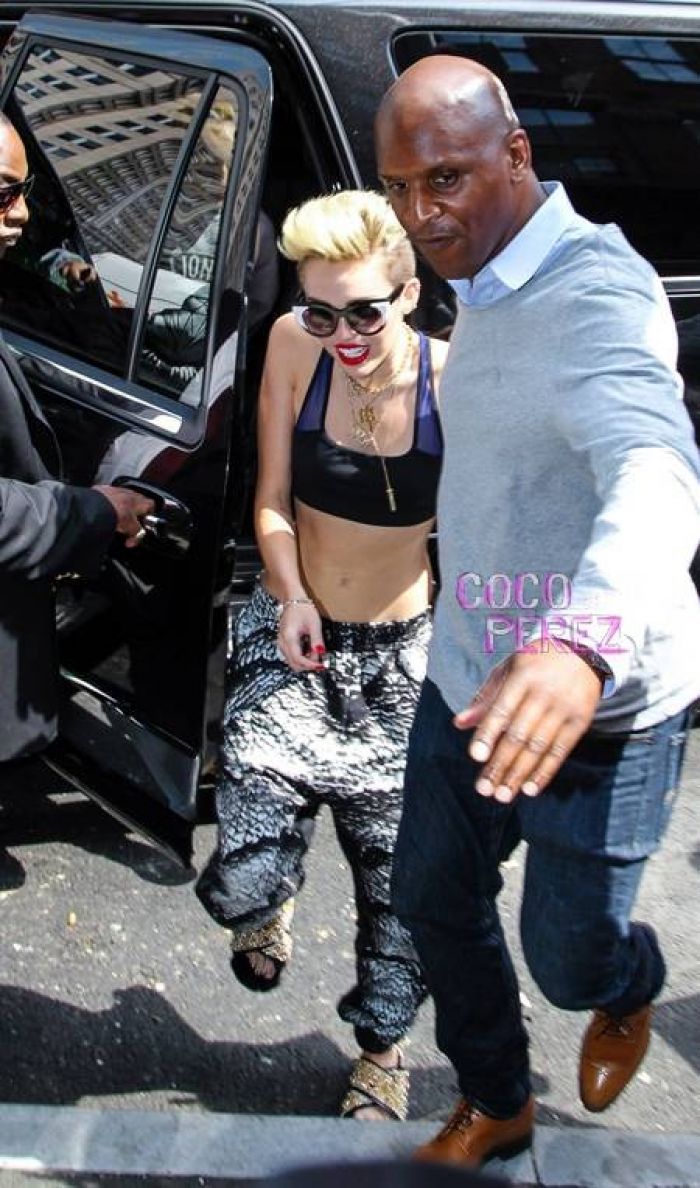 Photo courtesy of Coco Perez
I'll be the first one to admit that I'm not a Miley Cyrus fan, but I have to give the girl some credit. She's at least trying out new styles and definitely going against the grain. The problem is, without direction, she seems to be jumping from style to style. In this case, excessive bling and too potent lipstick ruin the look and just make her seem... off.
Miley Cyrus has been taking NYC and Hollywood by storm over the past few days in a slew of crazy outfits. While we're all for her experimenting with her new style, this new look took it to a whole new level.
Miley Cyrus' Sports Bra & Baggy Pants:
This look doesn't truly resemble an outfit. Instead, it looks like either she just finished a workout or she decided to strip off her clothes after a performance! In a black sports bra with purple mesh straps and patterned, low rise parachute pants, Miley really confused us with this one. (Read More)