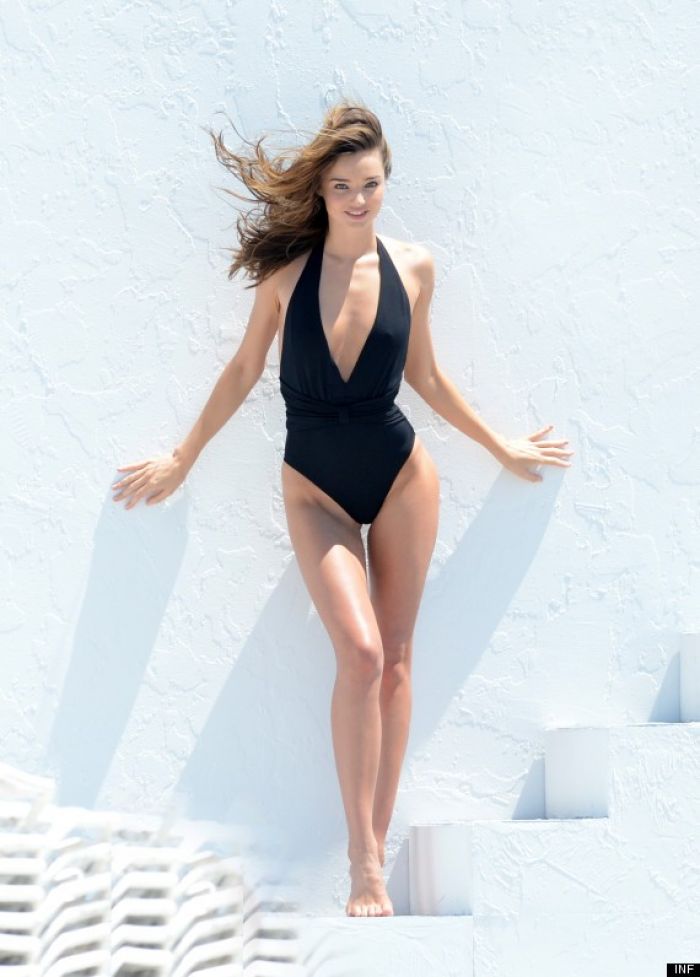 Photo from INF
Finished with Victoria's Secret, a move that's sent speculators running rampant, Miranda Kerr was recently on set promoting her brand new, organic makeup line in an absolutely stunning swimsuit that reminded all of how this beauty kept her position as Victoria's head angel. Kerr sites renewed focus on her life as a mother for leaving the illustrious lingerie brand.
When we heard Miranda Kerr was on a shoot to promote her make up range, we weren't expecting her to be shedding clothes, 'cos you know, it's all about the face.
However, then we realised this is ex-Victoria's Secret angel we're talking about.
Mrs Orlando Bloom was showing off her svelte shape in a one-piece looking stunning on the set of the shoot.
The star is launching her own organic make-up line, hence why she is looking so fresh-faced in the snaps.
Miranda recently left her role as head angle of Victoria's Secret, amid rumours she had been dropped by the lingerie giant. (Read More)