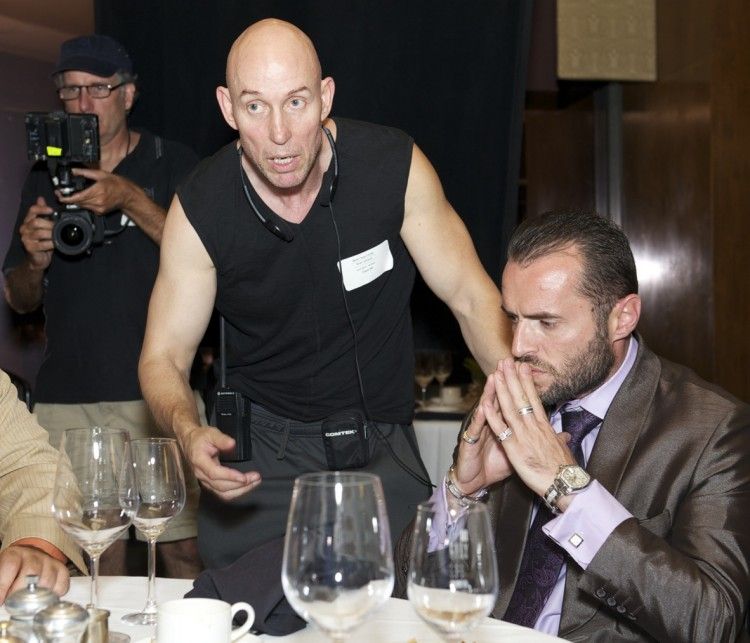 Brian Eric Johnson
The found-footage film technique has primarily been used in modern horror films. But Brian Eric Johnson's new film, "Mobster," uses the technique to tell the story of modern gangsters, for a new twist on the crime genre. In addition to acting in the film which explores modern crime syndicates, Johnson wrote and directed it. Here's an inside scoop of the upcoming film:
How would you describe "Mobster?"
I like to call "Mobster" the found-footage version of "Scarface" meets "Donnie Brasco."
In addition to writing and directing, you are also in the film. Did you start your career as an actor?
Yes. I caught the bug in college theatre back in Sacramento. Being an actor is what brought me to Los Angeles. I'm still an actor and it will always be my primary passion.
How did that lead to directing?
My directing and my writing has all stemmed from acting. By nature, I'm a storyteller. I started interpreting stories as an actor and then creating them as a writer. As a director, I get to combine the two disciplines into a new whole. I think a director is the ultimate storyteller.
Where did your vision begin with "Mobster?"
I've long been a fan of gangster movies: the mix of crime and family; the themes of loyalty and betrayal. Mobster films have action, drama and intrigue all rolled up into one. We've all seen the gangsters of the past. I wanted to show what's happening with the crime syndicates of today.
What makes this found-footage unique from what else has been produced?
With few exceptions, found-footage has been used primarily in the horror genre. I thought that a mobster film, where the viewer was watching the surveillance video of an undercover cop, was a fresh and perfectly suited use of the found-footage technique.
Due to the underground nature of the film, has there been any controversy surrounding the making of the film?
The "making of," no, but the film has not yet been released. "Mobster" was researched extensively before I began writing it. The proliferation of "loose nukes" on the black market and the cooperation of international crime syndicates is well documented. However, there are certain sects that don't want that information widely known. And I'm not sure if it was coincidence or not, but an FBI Agent turned up at our first festival screening. And there are certain news stations that have implied that our lead actor is a real mobster.
What is your primary goal or message with the release of "Mobster?"
Thematically, it's the ongoing battle of good versus evil and the many gray areas within that war. But it's also a cautionary tale about the many powerful entities doing "business" in the world today.
How do you describe your filmmaking style?
As a storyteller, I feel that I have more of a goal than a style. My goal is to make films that are thematically strong, narratively thoughtful, and emotionally fulfilling.
How does" Mobster" differ from the other films you've made?
The first two features that I wrote and produced were straight indie dramas that were shot in a more traditional style. To that extent, "Mobster" is more stylistic.
Are you interested in producing more found-footage films?
Maybe. I think that the story dictates the shooting style. There are a couple of ideas that I'm kicking around in my head that would suit found-footage well.
The musical score is eclectic. How was it established?
My talented composer, Ninef Arsanos, was responsible for most of the music and the score. Ninef found or produced music that was fitting for each individual scene. And since the film deals with a cast of international characters, the music is greatly varied. The minimalism of the score was designed to maintain an authentic feel for the found-footage.
Are you working on any new projects?
I have a couple scripts I'm developing to direct and am about to officially go into pre-production on a horror/thriller called "The Damned." I wrote the script, and will star in the film.
Check out the film at http://mobsterthemovie.com.
Brian Eric Johnson
Mobster behind the scenes