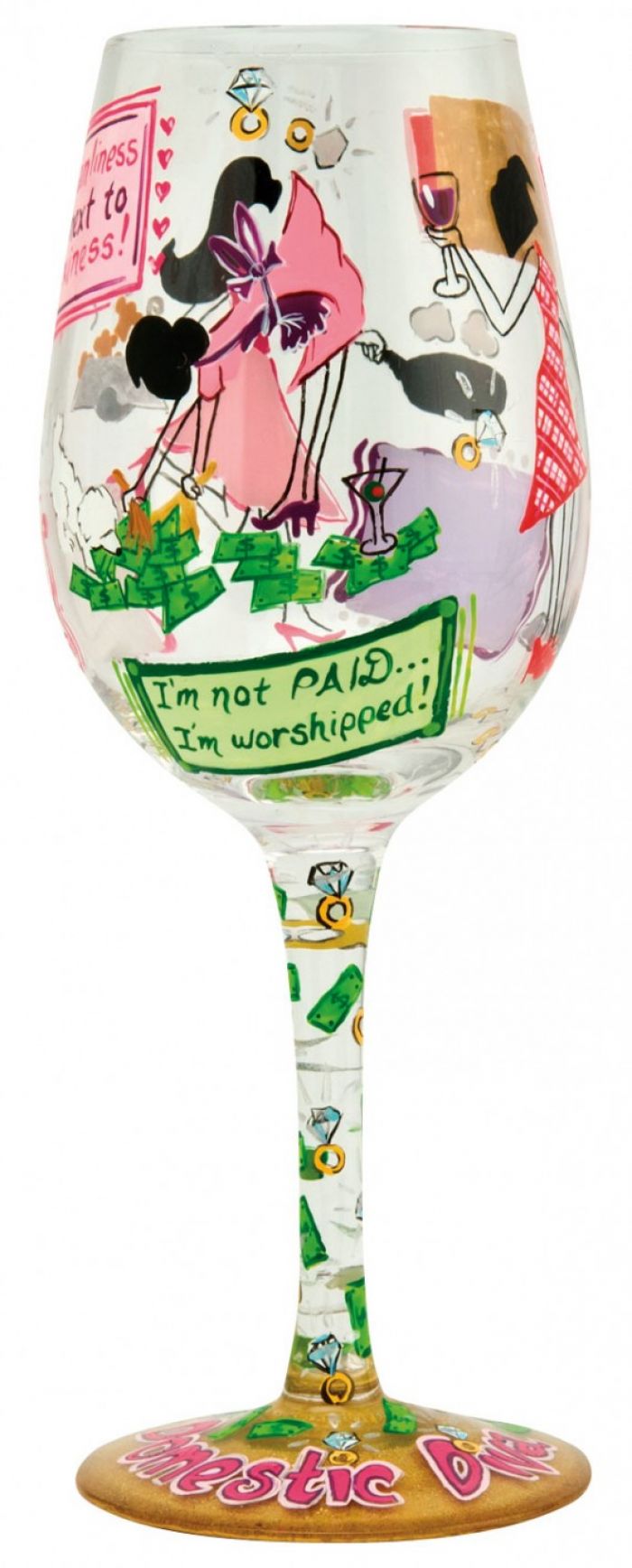 Designs By Lolita
This Mother's Day, forego the typical flower arrangement and played out perfume and think outside of the proverbial chocolate box. Instead, give Mom a gift that will help her relax, beautify, connect and indulge in a few novel ways that'll make her appreciate your "next level" effort and intuition. Here's an assortment of gift worthy gear to consider in your annual plight to make Mom proud: 

The Cheesecake Factory Cheesecake (www.TheCheesecakeFactory.com) - $47.95-$52.50
This Mother's Day, skip the box of chocolates and show your mom sweet, indulgent love with extraordinarily decadent desserts from The Cheesecake Factory. If you're unable to drop into the restaurant, no problem! The company offers online ordering and will conveniently deliver the cheesecake right to Mom's doorstep. Impressively sturdy, chilled packaging ensures the cheesecake arrives in good order. I have personally savored, and can unequivocally recommend, the Ultimate Red Velvet Cake Cheesecake that boasts layers of red velvet cake and cheese cake that are smothered in decadent cream cheese frosting. Lovely white chocolate shavings adorn the exterior. Also tried and true is the company's Caramel Pecan Turtle Cheesecake – a masterpiece of decadent caramel fudge swirl placed upon a heavenly pecan brownie crust and then topped off with caramel turtle pecans and chocolate. If Mom is inclined to share, the company makes it easy by delivering the whole cake conveniently divided into equal pre-portioned slices.

Lolita Hand Painted Wine Glasses (www.TheLolitaStore.com) - $9.99-$24.99 
Instead of the usual bouquet of flowers and day spa certificates, Mom will love one or more hand-painted wine glasses from Designs by Lolita. The company's fun and fanciful Mother's Day Collection celebrates the special women in your life. Designs include "Mom You're Amazing" or "#1 Grandma," with each beautifully adorned with flowers, hearts, and butterflies. If your mom is a "Domestic Diva" wish her a happy Mother's Day with a "blinged out" glass that reads, "I'm not PAID…I'm worshipped!" For new moms, they will be sure to enjoy "It's a Boy" and "It's a Girl." She'll especially love the irreverent "Mommy's Time Out" wine glass! Lolita's precious hand-painted barware designs also feature a unique recipe on the bottom of each glass. She'll be charmed by this novel and expressive glassware.  

Custom Cosmetic Bag (www.TheStationeryStudio.com) - $29
Looking for a personalized gift for Mother's Day? TheStationeryStudio.com has an ideal personalized gift for your mother, grandmother, aunt, sister or best friend. Any gal would love the company's terrycloth cosmetic travel bags that make toting her beauty essentials easy and stylish. This bag, lined for extra protection, measures 9" x 8" and is available in an array of great colors. To assure it that personal touch, the company also offers numerous typestyles for her name, initial, or monogram.

The Body Shop Peppermint Reviving Foot Soak (www.Ulta.com) - $16
Help Mom relax and unwind with The Body Shop's Peppermint Reviving Foot Soak - a revitalizing soak made from natural effervescent salts that are also designed to cleanse. The soothing foot soak, which works well with all skin types, has a fizzing action that will leave mom's tired feet feeling cool and refreshed. All of The Body Shop products are known to be made with natural ingredients that have been sourced from fair trade locales around the world.

Beauty Bliss Softening Socks (www.Ulta.com) - $48
Mom may not have time to hit the spa to revive her tired and sore feet, so bring the experience to her this Mother's Day! Beauty Bliss Softening Socks are a spa-inspired foot treatment with a polymer gel lining that contains a hydrating, nourishing dose that'll smooth tough toes, hard heels, and rough soles. These socks offer a unique solution that softens and smoothes with natural ingredients like olive oil, grapeseed oil, and Vitamin E.  Mom will feel pampered as she slips these socks on and, afterward, puts her best foot forward.

Hoopnotica TravelHoop (www.Hoopnotica.com) - $49.99 
Moms on-the-go will love Hoopnotica's TravelHoop – an adult-sized fitness "hula hoop" that weighs only 1.5 pounds and breaks apart into six segments for easy portability. That means Mom can take it to the park or on vacation. It's adjustable in size and comes in pink and gold or blue and silver. This is a fun way for her to burn as many calories as running (400-600/hour) but without the monotony and adverse impact on the leg and foot joints. The TravelHoop also comes with a DVD to help mom if she is a beginner. She can join the likes of Michelle Obama, Pink, Marissa Miller and Beyoncé who are also known "hoopers." 

LiveAction Camera Remote (www.Belkin.com) - $49.99 
Moms like me love capturing life's precious moments on camera at every opportunity, but often get left out of the picture. With the LiveAction Camera Remote, she can activate her iPhone or iPod touch camera shutter from up to 30 feet away, making sure she is never left out of a group photo again! This handy remote is perfect for family reunions and celebrations…and even for newfound self portrait opportunities! This completely wireless gizmo has two button controls that will let her instantly switch between photo and video functions without ever touching her device. She can also use the detachable camera stand to prop up her device and then slide it back onto the remote to create the ultimate pocket-sized camera kit.

Keystone ECO Booster 2.0 (www.Amazon.com) - $44.99
What Mom doesn't want to stay in touch with her network of kids, friends and family? Now she can better assure phone time is available with the Keystone ECO Booster 2.0, which is a universal phone charger that doubles the battery life of the iPhone and Android.  This is the only phone charge booster that features a retractable cord, which is built in to the unit. With this brilliant backup battery, she'll avoid searching through countless cables to charge her phone when it runs out of juice. Notably, it can be neatly attached to the back of the phone while charging by using an adhesive gel pad that is concealed beneath a removable, snap-on, and protective cover. When the cover is removed, it can be placed on the back of the unit to act as a horizontal or vertical stand so she can view the screen and charge the phone simultaneously. 
POP Phone (www.NativeUnion.com) - $29.90
The Native Union POP Phone is the original retro telephone handset. Major A-list celebs the likes of Eva Longoria, Lenny Kravitz, Sarah Jessica Parker, and Orlando Bloom are into these throwback handsets, available in 14 colors, which have a unique and stylish flair. Mom will also appreciate that the handset will protect her from cell phone radiation by 99 percent.  The Native Union POP Phone is compatible with any iPhone or iPad, and works with all other mobile devices when fitted with the correct adapter (also available for purchase online). Also with the right adapter the handset can be used for VOIP computer telephone calls (Skype, Google Talk, etc.). This accessory will make your phone convos pop!


***Some or all of the accommodations(s), experience(s), item(s) and/or service(s) detailed above were provided at no cost to accommodate this review, but all opinions expressed are entirely those of Merilee Kern and have not been influenced in any way.***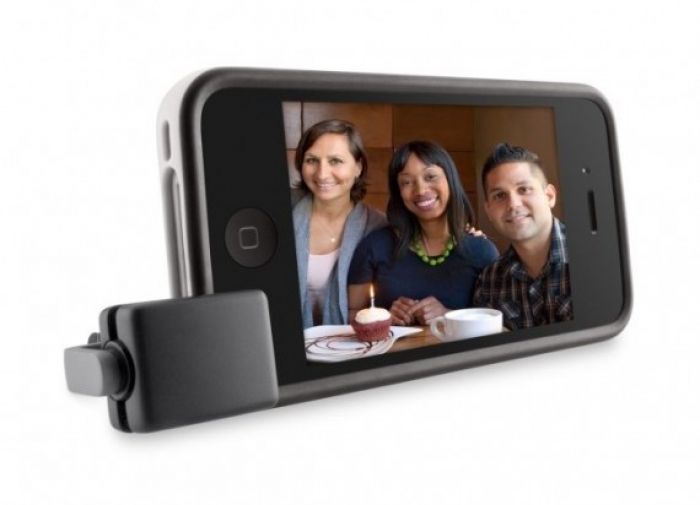 Belkin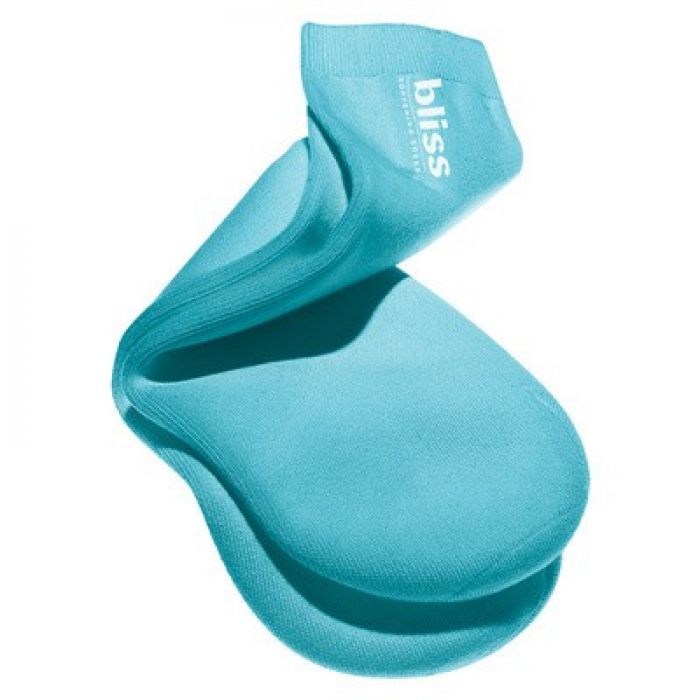 ULTA Beauty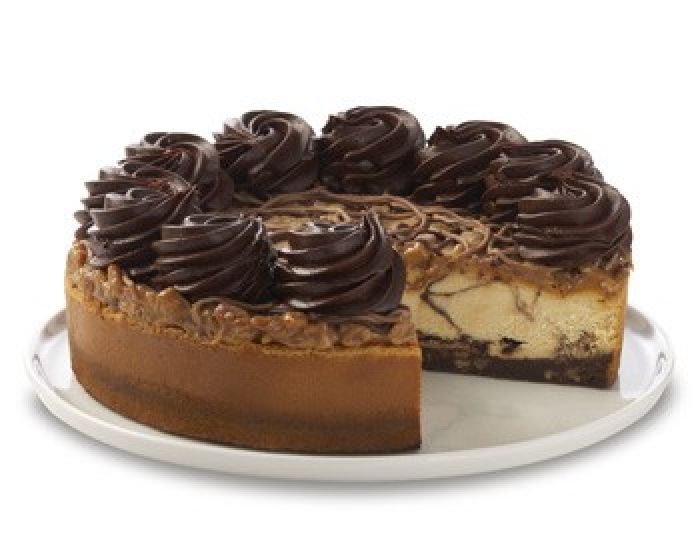 The Cheesecake Factory