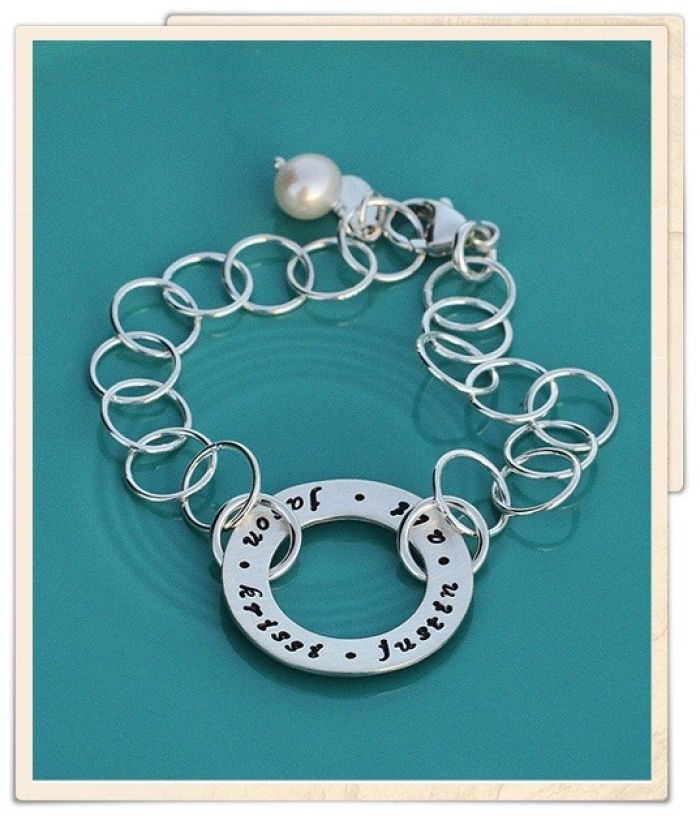 The Vintage Pearl
Motherís Day is next month. Donít panic. You still have time to figure out what to get that special person in your life who has done so much for you.
†
For the woman who seems to have everything, we introduce you to The Vintage Pearlís personalized jewelry.
†
Simply go to the website and choose a bracelet, necklace, ring or keepsake and you can create your own personal design right there. We love the Circle of Love bracelet that comes in seven, eight or nine inch length.
†
Next choose a font for your inscription and then add the text you would like on the bracelet. Itís as simple as that. You can choose from sterling silver, 14K gold styles and rose gold with unique details for any woman.
†
These timeless treasures for any mother, friend or grandmother will be something she will love and cherish forever.
†
Best of all, there is even a menís collection for Fatherís Day in June.
†
For some gift ideas, be sure to check out The Vintage Pearl at www.thevintagepearl.com.