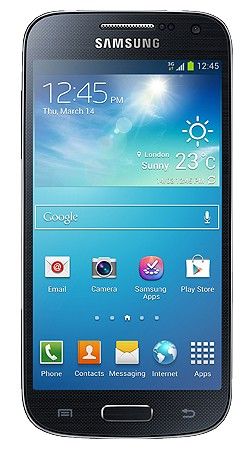 www.prepaymania.com
After weeks of rumors, Motorola just officially announced the Moto G Smartphone at the event in Sao Paulo, Brazil. This mid-range Smartphone aims to give a pure Android experience in the budget of average users. It will be available in minimum 30 countries with 60 Google partners with the beginning of year 2014. Motorola's Moto G, is a device with an improved version of the Moto X which arrived in the past. If we look into the current competition of the mid-range Smartphone market, then this Smartphone is assumed to give great competition to similar phones like Samsung Galaxy S4 Mini. Let's compare it to the Galaxy S4 mini to check the similarities, differences and which one is better for you?
Display
Basically, the Moto G looks similar like the Moto X as it sports a 4.5 inch screen display with a resolution of 1280x720, with a pixel density of 329ppi. On the other hand, the Samsung Galaxy S4 Mini settles a 4.3 inch AMOLED display with a resolution of540x960, with 256ppi.So if you're looking for an exact mini phone, the S4 mini is the better choice for you, while the Moto G would be a more flexible device and features a high resolution.
Software and Processor
The Moto G runs on Android 4.3, jellybean and Google-owned handset maker also gave guarantee about the phone will get the Android 4.4 KitKat update by January 2014; while the Samsung's Touch wiz interface comes with Android 4.2 on the S4 mini.
The Moto G is faster into processing as it has a quad-core 1.2GHz Qualcomm Snapdragon 400 Processor while compared to the dual-core 1.7 GHz in the Galaxy S4 mini. It purely means that the Moto G will be more efficient in performance of the tasks demanding every time.
Dimensions and weight
Moto G Dimensions: 129.9 x 65.9 x 11.6 mm
Galaxy S4 Mini Dimensions: 124.6 x 61.3 x 8.9 mm
According to the dimensions of both smart phones, it is clear that the Moto G is a bigger device than the S4 mini. This is because the S4 mini has a smaller 4.3 inch screen.
Talking about the weights, the Samsung S4 mini is the lighter device with the weight of 107g as compared to Moto G's 143g.
Camera
If we compare the camera features of both devices then this battle will definitely win by S4 mini. The S4 mini comes with an 8-Megapixel rear camera along with an LED Flash and a 1.9-megapixel front camera for any selfies or video calling. You will also get its additional camera features like face detection and panorama. On the other side, Moto G features a 5-megapixel rear camera along with 1.3-megapixel front camera.
Hence, if you love to use your phone for clicking beautiful pictures then you should choose the S4 mini as it has better camera for you!
The Video recording capability is also little better on s4 mini that manages 1080p at 30fps as compared to the Moto G's 720p.
Battery and Storage
There is not quite surprising that The Motorola Moto G has a higher capacity battery than the Samsung Galaxy S4 mini. Moto G features a 2070 mAh battery while the S4 mini comes with a 1900 mAh battery.
If you are interested in more storage capabilities to download and store music and videos of your choice, you can go with the S4 mini as it comes with the 8 GB internal storage capacity and also with a microSD expansion for up to 64GB. While the Moto G comes with either 8GB or 16GB internal storage without any microSD support.
Connectivity
These both devices have common connectivity features such as Wi-Fi, Bluetooth, 3G as we expect. Into addition, you will find few more options with the S4 mini as the Moto G won't support LTE and even there is not NFC on board so you will be unable to do any of that tapping for connecting the other NFC devices.
Colors and availability
The Moto G comes in lots of identical backs with various color schemes and it is very cheaper than the S4 mini.
It is available now in its two different models8 GB model and 16 GB model for the price of £135 and £159 respectively, while the S4 is going on with its sale for the SIM-free price of £320.
Conclusion
Lastly, The Moto G wins the battle in a number of features like processor, battery, pricing, color and availability whereas the S4 mini is the victor for the areas including storage, camera and connectivity.
Well, that is purely depending on what you're looking for in your device and as per your needs which one would be the winner for you! However due to some great specs and an affordable pricing of the Moto G, it would be more preferable.
Author Bio
This guest article has been composed by Christy Root who works for Prepaymania and, who writes Guest Articles, Press Releases for Mobile Phones. She loves to update herself with different mobile technologies.