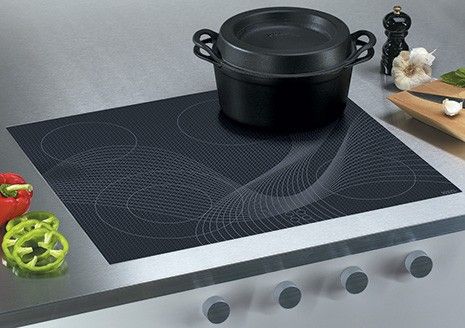 Eco-friendly kitchen appliances offer a way to help the planet while helping homeowners to reduce their utility bills. Eco-friendly kitchen appliances are a big hit these days because they run more efficiently compared to standard appliances which tend to acquire more energy. Moreover, the main advantage of using eco-friendly kitchen appliancesis they effectively help reduce your energy and overall utility bills. These appliances help the earth as well because they are made from recycled and sustainable materials lessening the waste and rubbish. Listed below are some of the must have eco-friendly kitchen appliances.
- The iWavecube Microwave from Sharper image is one of the best eco-friendly microwaves available in the market. Microwaves are known to use less energy compared to conventional ovens, but you could further lessen the energy used with the iWavecube. This microwave is designed to be smaller compared to others, making it more energy efficient. If most of the time you only reheat small portions of leftovers, the iWavecube will work best for you. Moreover, since it is smaller compared to conventional microwave ovens, you will be able to free up more space in your kitchen.

- Hand-Cranked Blender by Lehman is an affordable and portable eco-friendly appliance that will be put to very good use in your kitchen. This hand-cranked blender is able to do most blending jobs and requires minimum human effort. The good thing about this blender is it does not need electricity to run, making it very energy-efficient. An added bonus is it is portable, allowing you to bring it with you whether you go camping, swimming or travelling.

- Ecolectric 2-Slice Toaster from Morphy Richards is another useful eco-friendly kitchen appliance. The toaster features a closed lid which enables the toast inside to cook faster. You will be able to lower your electricity cost and save you more time. The Ecolectric coaster can reduce the energy you acquire by up to 34 percent.

- Coffee is important for a lot of people and they tend to spend tons of money on coffee cafes or spend lots of time waiting for their coffee maker to brew. The Hourglass Coffee Maker from RT sales can create cold coffee without the use of electricity. Moreover, it uses non-disposable coffee filters which will save loads of paper and prevent the cut down of more trees. The filters used in this coffee maker are made out of a BP free plastic that is both safe for you and the environment. To make your coffee, just simply add coffee and cold water before you need it made to give it a little time to brew. With the Hourglass Coffee maker, the need to spend money on cafes is lessened and you get to save on your electricity bill.

- If you are a fan of organic and natural juices, then you will surely love the Z-Star Manual Juicer by Tribest. Juicers use loads of electricity to power the mechanisms and operate the functions, but the Z-Star Manual Juicer is the opposite. It features a hand crank wherein you push the fruit and vegetables through. It is easy enough to use and is built from top quality metal materials that will surely last for years of use.
Before buying any appliances always check your credit score and accordingly, plan how much money you can spend on appliances. You can also start using eco-friendly kitchen appliances. However, these appliances might be small but they are able to do the jobs that they are supposed to. Plus, they will be able to cut down your electricity bills. Remember, smaller electricity bills will not only benefit the planet, but will also benefit you.
Joy Mali is an active blogger who shares extremely interesting finance management tips over the web that encourages people to manage their personal finances, check credit score regularly and review how credit score changes in different scenarios through a credit score estimator before taking any important financial decision.