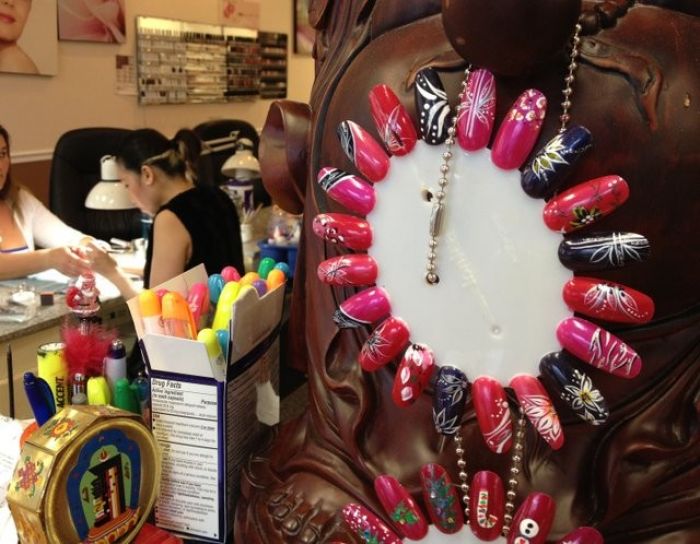 Sara Shepherd
Getting nails done has moved far beyond the single or dual-colored paint that many of us are more familiar with and have become a remarkably impressive art form. From politics and nationality to cartoon characters, these miniature canvasses offer a stellar way to put out serious (or incredibly silly) fashion statements. 
Mickey Mouse, Christmas trees, stars and stripes, snowmen, rhinestones, Easter egg designs, even a Taiwanese flag.
Lawrence nail salon owner Tracy Le has had customers request all of them — miniature enough to fit on a finger or toenail.
For many women, the tips of their fingers and toes aren't simply part of a beauty routine anymore. They're an opportunity for a fashion statement or self-expression.
With demand for custom-designed manicures increasing in recent years, Lawrence salons that offer nail art can do everything from metallic zebra print applications to freehand designs for any holiday. Read More