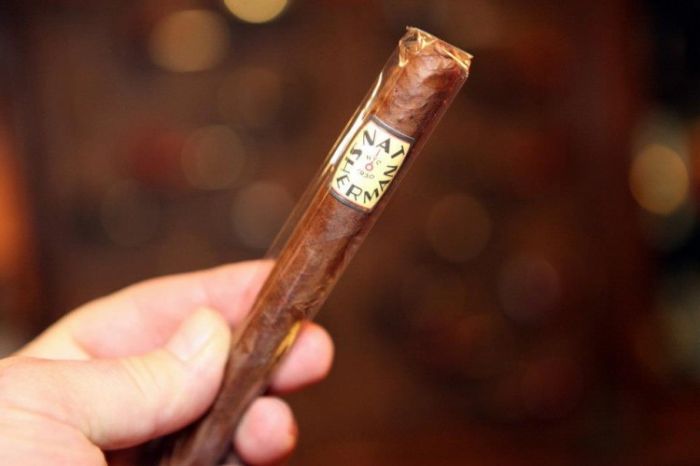 Nat Sherman
There are certain things in life that are timeless – wedding bands, classic cars and great cigars.
We prefer Nat Sherman's Timeless Collection of cigars.
These robust stogies are full bodied with a medium strength blend of tobaccos filled with flavorful notes of espresso and roasted nuts. Within the Timeless Collection, there are cigars from the Dominican Republic and Nicaragua.
In the Dominican selection, you will find the classic Churchill, torpedo #2, Hermoso, #5, Especial and our favorite, Divinos.
If you prefer Nicaraguan smokes, we recommend the #660, a medium bodied classic cigar that offers flavors of coffee, cocoa and chocolate, along with a light spice.
Within the box of cigars there is also a humidification device to ensure freshness so you can have peace of mind when traveling knowing your stogies will stay fresh.
For more information, visit www.natsherman.com.

Nat Sherman
Nat Sherman