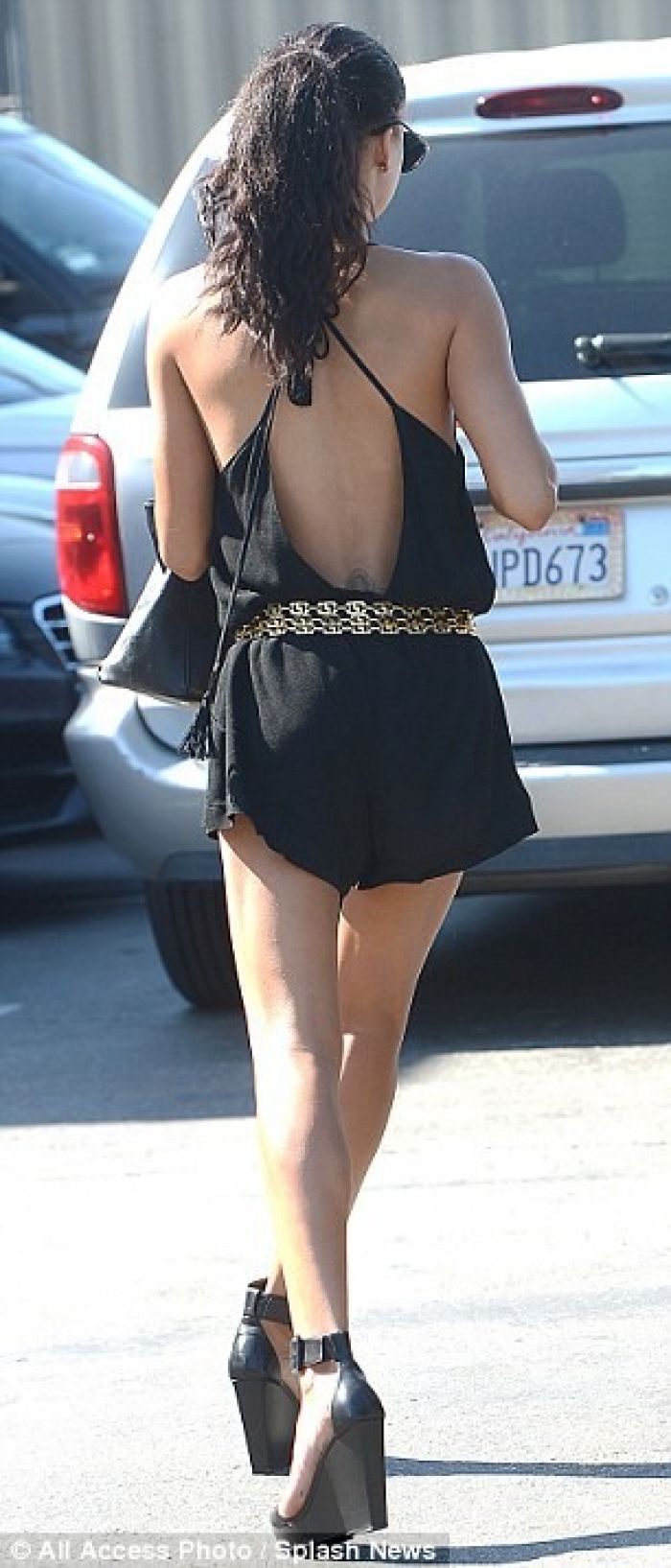 All Access Photo/Splash News
I'd be lying if I said I'm often disappointed from a woman's rear view, but Naya Rivera's low cut black outfit left a lot to be desired – at least, from every man's favorite perspective. Looking almost tacky with an excessively low cut back, a little too much bling in the front, and shoes that need to be burned post-haste, Naya Rivera's arrival for Glee photo shoot was not the glamorous entrance we'd all come to expect.
The fifth season of Glee will premiere on September 19.
And Naya Rivera, who plays Santana Lopez on the hit television musical, reported to the Los Angeles set for a promotional photoshoot in a skimpy jumpsuit Monday.
The 26-year-old actress paraded her long pins, toned back, and substantial cleavage in a black onesie fastened with a massive gold-chain belt.

The half-Puerto Rican beauty, clutching her Coffee Bean cup and a Prada bag, teetered on sky-high peep-toe platforms.
Naya arrived to the set make-up free with her hair in a ratty ponytail but later emerged beautifully coiffed and made up. (Read More)