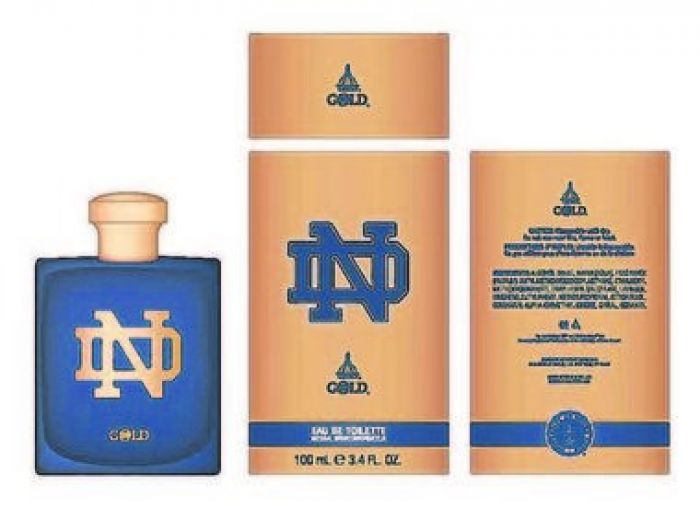 Image:University of Notre Dame
There's something about Notre Dame that doesn't evoke the most pleasant of scents, but then again, perhaps their new ND Gold line of fragrances will change that image. Aimed at both men and women, and hopefully carrying top-notes that don't involve sweat or grass stains, the new fragrance line will come at a hefty premium.
Fans love decking themselves out in their favorite team's colors on Saturdays in the fall and now fans of the Notre Dame Fighting Irish will be able to add one more layer of team spirit. The university is rolling out an officially licensed line of fragrances later this fall that claims to capture the essence of Notre Dame.
The line of fragrances, bearing the name ND Gold, will include both men's and women's versions and will sell for $62 per 3.4-ounce bottle, according to the South Bend Tribune. (Read More)