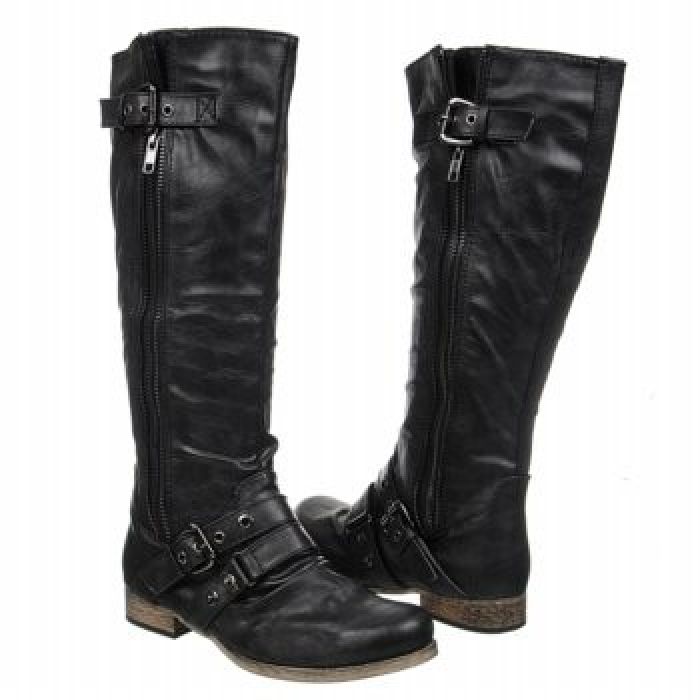 Famous Footwear
It's almost September, which can only mean one thing for families – back to school! The return to school means homework, bus rides, test and midterms but not everything about school has to be such a drag.
One of the best things about going back to school is the excuse to purchase new clothes and shoes. Famous Footwear has a new fall collection that includes everything from casual flats and sneakers to more formal heels and boots to have you looking and feeling your best, not to mention your most stylish, this season.
Famous Footwear's style expert, Michelle Mackin, vice president of merchandising and mom of three, has provided some insider tips on some of the fall's hottest looks:
Footwear trends this season include bright colors, running technology, fringe details, western boots, tuxedo flats, leopard prints, boat shoes and mid-top skate shoes.
Buy shoes that are both functional and stylish that will get your kids from physical education to afterschool activities and beyond.
Nike, Adidas and Reebok are all great athletic brands for kids that feature lightweight technology, cooling features and flexible soles.
Change out the lace colors on your kids' tennis shoes or Converse's for a fresh new look.
If you find a great shoe that your child likes and it's a good price, buy an additional pair in one size up to make it through the entire school year.
For all of you parents out there, the return to school for your children doesn't mean that you should be overlooked. Be sure to check out some great new styles for yourself.
We love the Carlos by Carlos Santana women's Hart boot in black, which are ideal for moms. These stylish knee-high round toe boots with buckles and straps are so comfortable you won't need to wear them several times before they are broken in to a relaxed fit. The one-inch heel is perfect for extended walks with the kids or a casual night out on the town.
Fathers love Nike's ultra lightweight Superflex TR training shoes. These gray and red lace-up sneakers offer great traction along with a super comfortable fit with its fabric lining and cushioned insole. Dads love wearing these while playing sports with the kids.
Now through September 8, Famous Footwear is running a contest for students and parents alike to nominate their high school for the chance to win up to $75,000 for a dream transformation project (think building makeover, sports program upgrade or an enhancement to the music department).
The individual submitting the winning entry will also receive a cash prize worth up to $25,000. Entrants can nominate their school (in 200 words or less to describe how their school would use the funds to make it "rock") via the Rock Your School mobile app or through Facebook.com/FamousFootwear.
Fans can vote once daily, starting September 16 through October 6 (grand prize winner will be announced on or about October 21), for their favorite entry. The grand prize winner will be awarded to the entrant that receives the highest number of votes for their school. For every vote cast in the overall contest, Famous Footwear will add $1to the prize, totaling up to $75,000for the school and up to $25,000for the individual cash prize. For more information on Famous Footwear, visit www.famous.com.
Disclaimer: I received a gift card from Famous Footwear in exchange for promotion of their contest.
Famous Footwear