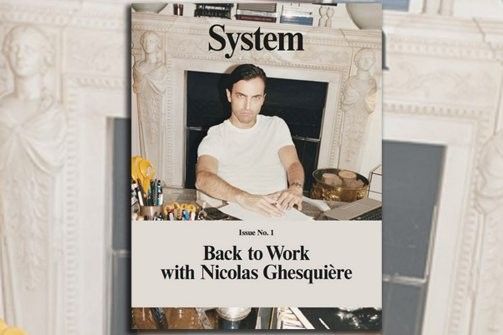 System
As if you didn't have enough fashion material to read already, a new magazine called "System" has been released recently and it's already looking like the editorial staff is heading in the right direction.
This week a new fashion magazine hits the stands—and it's bound to be a good one.
System, a new publication run out of London, has a very imposing masthead. Alexia Niedzielski and Elizabeth von Guttman of Ever Manifesto (and, up until recently, Industrie magazine), Jonathan Wingfield, the former Editor of Numéro, and Thomas Lenthal, art director and publisher of cult French art/fashion bible Paradis, have all joined forces to launch the biannual magazine.
Forgoing conventional profiles, System instead invites subjects to debate and discuss thoughts and ideas on the dynamics between the fashion industry and contemporary culture. Read More