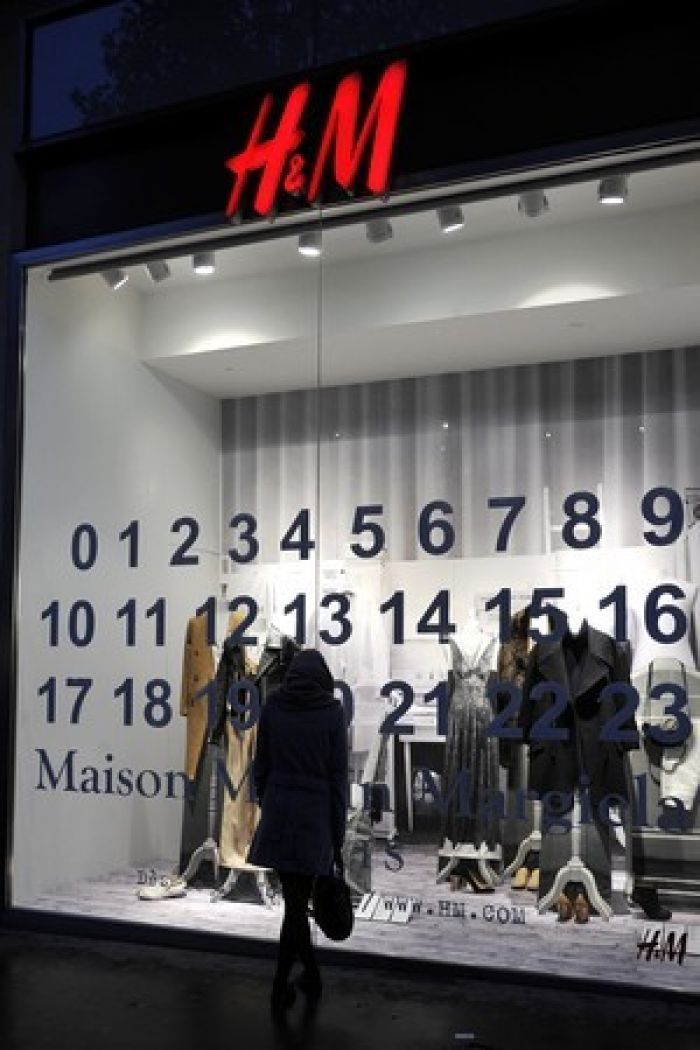 Dominique Maitre
Though the clothing collection Maison Martin Margiela at H&M offers up some great looking threads, the designer and store collaboration just isn't drawing the attention from customers that it used to. I can't help but personally feel like this might be an indicator that fast fashion might be past its pinnacle, which we will most likely see the real evidence for after the holiday season. However, it's more likely that I'm just making wild assumptions based off of very limited evidence.
The launch of the Maison Martin Margiela collection at H&M drew smaller crowds than usual in Europe, but die-hard fans of the brand lined up at dawn for a chance to own a collectors' item.
Cosmetics executive Anton Ranchin, 38, turned up at the Champs-Elysées flagship in Paris shortly after 8 a.m., having attended a preview shopping party there the previous night, which drew close to 3,000 guests, including French actors Virginie Ledoyen and Nicolas Duvauchelle.
"The racks were cleared out in a matter of minutes," he said, adding that he nonetheless managed to snag a grey blazer, and hoped to complement this with a pair of sneakers or boots. Read More