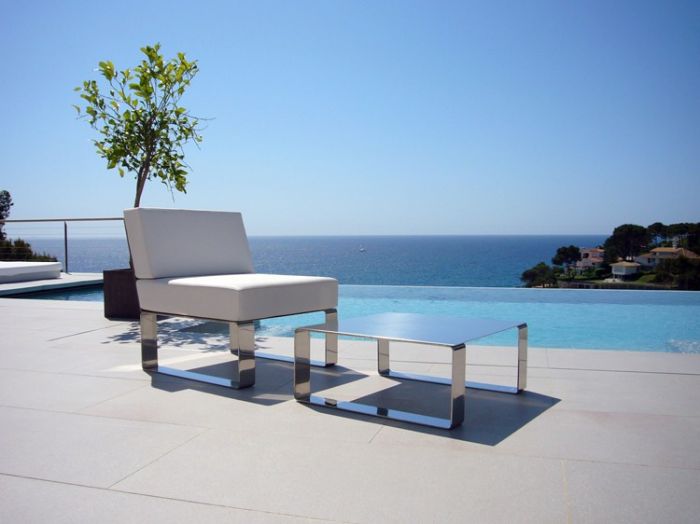 Nautico is a collection of outdoor furniture designed and produced by Ubica-id using a combination of simple geometric shapes and wide cushions which make it very comfortable. Its modular design allows for multiple combinations and possibilities, specially designed for wide spaces.
A Stainless steel structure and Silvertex are the materials chosen for this furniture, ensuring durability for outdoor locations. The Nautic Stainless Steel 316 collection is also available and especially recommended for use in marine environments. Cushions are available in a wide range of colors.
Ubica is a design studio located in Barcelona which team is formed by interior, graphics, industrial, product and transport designers.
You can check this collection and the rest of our products, all designed and produced in Barcelona at http://www.ubica-series.com, and also contact for information and sales.
And this is the studio website, http://www.ubica-id.com/es/ where you can see other products we have designed.