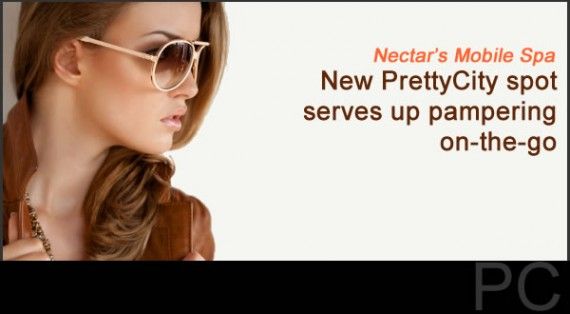 prettycity
Los Angeles Pretty City Event: Nectar's Mobile Spa
Where:Gavert Atelier
9666 Brighton Way
Beverly Hills CA,90210
When: March 26, 2012 at 6pm-8:30pm
With an emphasis on wellness, unparalleled service and proven results,
Nectar's Mobile Spa
is the destination for those far and wide seeking real relaxation and results. Nectar's Mobile Spa delivers the luxuries of a day spa in the comfort of your home, hotel or office. Their network of licensed spa professionals transports everything needed to transform your location into a day spa from tables to candles and beyond. Nectar's Mobile Spa offers a full range of spa services, spa packages and custom parties.
VIP
retties
call Nectar's Mobile Spa and receive 20% off your first service. Call (818) 428-1980 to book; must mention PrettyCity when booking.