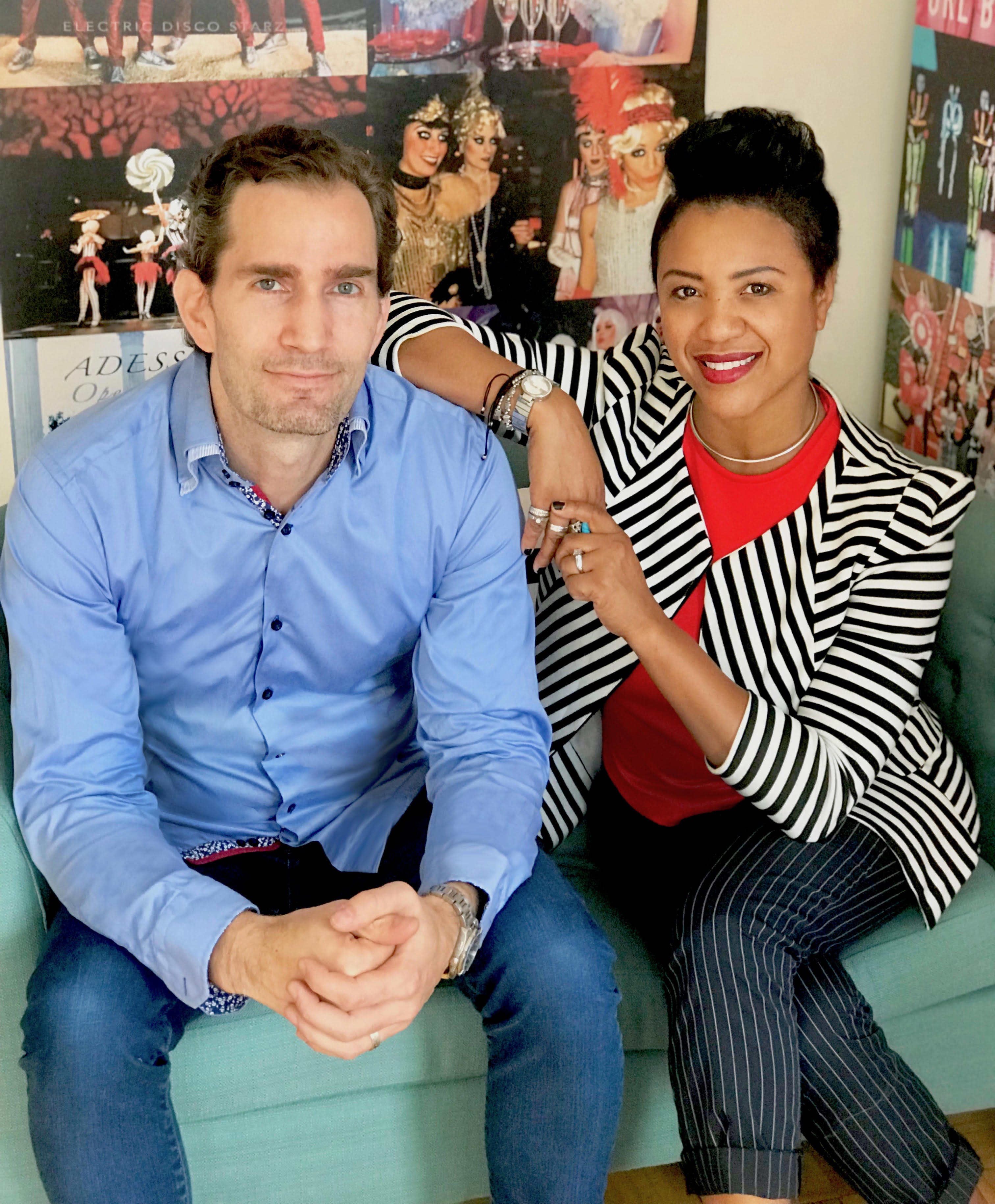 Tryon Entertainment
I recently had the opportunity to sit down with New York entrepreneurs and couple Fabiola and Simon Hesslein of Tryon Entertainment and here is what they had to say about running a successful business together.
Can you share your background with our readers?
As entertainment professionals, we've been in the industry for over 25 years with credits that range from dancing with Michael Jackson to producing music for Jay Z. As with most industries, music and entertainment changed after the 2008 financial crisis. It was at that point we saw an opportunity to redefine creativity and launch Tryon Entertainment as an Event Entertainment company offering new and refreshing concepts that would ultimately reinvigorate special events and live productions.
What exactly does Tryon Entertainment do?
We are a full-scale production company that creates custom entertainment experiences for special events including launches, experiential marketing, corporation functions, fashion events, holiday productions, and milestone celebrations.
Who has been your greatest influence in business and why?
Fashion designer Reem Acra was a major influence. I learned so much being her assistant. Being a part of her operation back when it was boutique was an excellent education.
What do you do for fun/relaxation?
I do daily meditations; read/bike/walk often; take quick vacation getaways every chance possible, and binge-watch my favorites television shows. Thank goodness for Netflix.
About Fabiola
Fabiola Hesslein has led a rewarding career as a multifaceted entertainer for over 25 years. Her instincts and abilities as a dancer, choreographer, singer, actress, and designer were instantly recognized by industry professionals at an early age and ultimately propelled countless credits spanning the spectrum of the entire entertainment industry.
She has graced the stage with global artists that include Michael Jackson, Pink, Marc Anthony, Usher, and more; television commercials and various programs including HBO specials, SNL, The View, The VMAs, Concert specials; as well as a recording contract offered directly by the CEO of Warner Music Group Germany. She has also worked alongside celebrity concert producer David Gest and luxury fashion designer Reem Acra, which inspired her to further her career in show producing, casting, styling/fashion directing, and costume design. This led to various creative roles for high-profile corporate and social events, product launches, trade shows, experiential marketing, concert productions, and more.
Fabiola's entrepreneurial spirit led to the launch of Tryon Entertainment with her husband and business partner. With a degree in business, cultivated talent, and progressive mindset, Fabiola not only provides her creative expertise but a hands-on approach and a top-notch team for all entertainment and production needs big or small.
About Simon:
Originally from Hamburg, Germany, Simon's combined ingenuity in art, design, and music (in front and behind-the-scenes) was inevitable as his father is a notable musician and artist. Simon's unwavering craft to produce the hottest styles in music landed him a major publishing deal and label deal with Polydor/Universal and Warner Bros at sixteen, gaining chart-topping radio play, music videos, concert tours and remix hits, and collaborative productions with artists including Brandy, OutKast, Lil Kim, Angie Martinez, Jay-Z, and Coldplay frontman Chris Martin. His craft in producing art has extended to a multitude of visual designs that include abstract canvas works, photography, video, graphic design, conceptual art, and living installations.
As co-founder and VP of Tryon Entertainment, Simon develops new acts and show concepts with Fabiola; designs show music and scores for all productions; directs all living installations; produces soundtracks for commercials, films, and television programs; and custom-tailors the comprehensive experiences to a client's theme and purpose of their event. Recent productions have included Sprite, Microsoft, BING, and Johnson & Johnson.