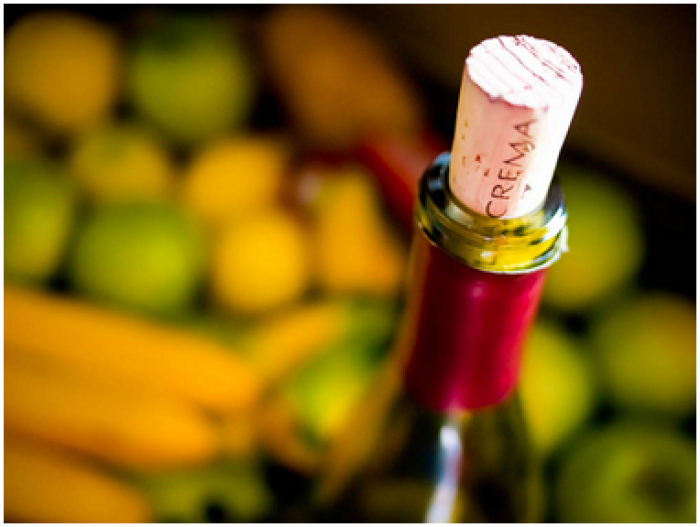 CC by Robert S. Donovan
World-renowned for its quality and subtlety, New Zealand wines have in recent years stamped their mark on the international wine scene. With a combination of volcanic soil and a unique temperate climate not found anywhere else in the world, New Zealand provides a bountiful home for the creation of some of the world's best wines.
Indeed, no vineyard is further than 120km from the ocean, so the cool, nightly sea breezes (combined with long hours of sunshine) give the grapes a long ripening period that produces a balance of acidity and flavour not found elsewhere. If you're a wine enthusiast interested in sampling some of New Zealand's best wines then read on for some of the premier vineyards to visit around the country.
North Island wineries
If you're headed to Auckland then two of the best wine producers in the region – known for its rich, Bordeaux-style reds – are Babich Wines. One of the largest family-owned wine companies in New Zealand, Babich Wines was established in 1916 and now exports to a variety of markets world-wide. The company has won a plethora of awards for its quality sauvignon blanc, chardonnay, Riesling and pinot noir varieties, such as the 2012 inclusion in Drinks International's Top 50 World's Most Admired Brands.
Another award-winning vineyard, Artisan, is one of the closest wineries to central Auckland and has received organic certification for all of its Auckland vineyards. The company has won many awards for its syrah, chardonnay and cabernet merlot wines and just recently the 2010 Chardonnay received the Silver medal at the London International Wine Challenge 2013.
In the famous Hawkes Bay region that's known for its chardonnays, syrahs, merlots and cabernet sauvignons, two wineries of note are Te Mata Estate and Mission Estate.
Family-owned Te Mata Estate was established in 1896 and creates an array of both red and white wines with fresh and intense varietal characters. Te Mata director John Buck was recognised for a lifetime contribution to the New Zealand Wine Industry this year when he was inducted into the New Zealand Hall of Fame and the vineyard is recognised internationally for its Coleraine cabernet merlot in particular.
Mission Estate Winery, is the oldest winery in New Zealand and is another award-winner, recently receiving a Gold medal for its 2012 Mission Reserve Chardonnay at the New World Wine Awards – the wine has a slightly smoky, toasty aroma and is said to contain fine flavours reminiscent of stone fruit and citrus.
South Island wineries
If you're visiting the South Island of New Zealand then put a trip to Pegasus Bay and Hunter's Wines on your itinerary. Located in the Canterbury region (celebrated for its rieslings and pinot noirs in particular), Pegasus Bay is another winery that is impressing connoisseurs around the world. The family-run winery believes in using natural methods to combat pests and diseases and is an accredited member of the NZWG Sustainable Viticulture program. The winery is a favourite with locals and tourists alike and its on-site helipad is regularly used by those flying in for a quick visit.
In the well-known Marlborough region, which is famous for its sauvignon blancs, Rieslings and pinot noirs, Hunter's Wines is run by Jane Hunter, a woman described by the Sunday Times as the "star of New Zealand wine". Hunter's fume blanc (oak-aged sauvignon blanc) and pinot noir are legendary in wine circles and the company has won a variety of awards over the years. Jane Hunter is also the first woman to be inducted into the New Zealand Wine Hall of Fame.
The wineries around New Zealand are very accommodating to visitors and most have tours available daily, plus often even dining and accommodation options to boot. However, if you're looking for a great way to travel around the country, tasting wines as you go and also saving some cash, then a recommended option is to choose a Maui luxury campvern or similar. That way you have total flexibility on your wine road trip.