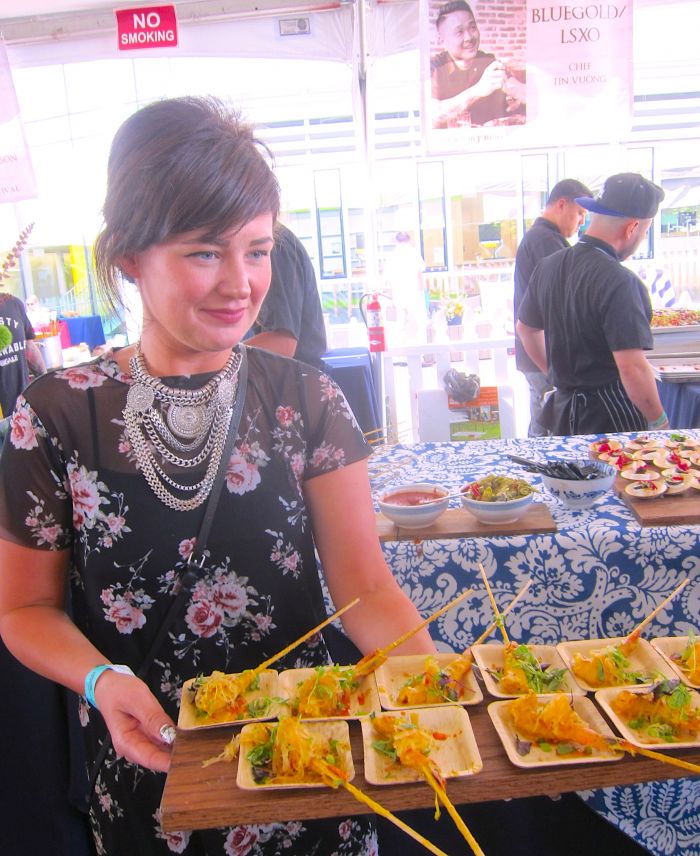 Photos Credit: Michael Reiss
It's no secret that food and wine festivals are one of the best ways to stay on top of the culinary scene. There are so many that you've got to choose which are worth their weight in calories, not to mention dough. You can count on the Newport Beach Wine and Food Festival to fill the bill. This upscale beach community pulls out all the stops to match the events to their discriminating following of food and wine aficionados. Their limited-seating seminars, celebrity chef demos and wine pairing dinners whet the palate for the two days of "Grand Tasting."
Far from the typical tasting fare offered by many festivals, the Grand Tasting bites truly reflect the artistry and talent of the chefs who are proudly offering their creations to the crowd. For starters, think Nobu Matsuhita's iconic melt-in-your-mouth Miso Black Cod wrapped in a lettuce cup. Brian Malarkey presents Smoked Salmon from his new restaurant Herb and Wood. Vaca's Amar Santana woos with his Tuna Tataki.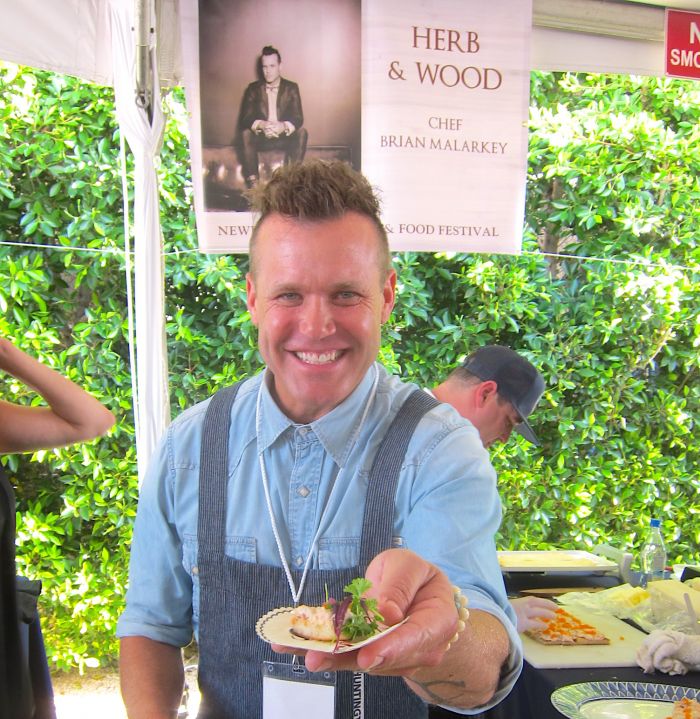 Beverages are strategically located just across from each food station to make pairing your plates especially convenient. With over 250 wines, spirits, cocktails and craft brews there is plenty to quench your thirst. Established names like Duckhorn mingle with boutique brands like David Hejl's "Della" to make your selections irresistible.
The tasting tents are interspersed with open air seating areas and tables to encourage leisurely noshing. Although the sips and nibbles on offer are the main event, the music of DW3 is reason alone to attend. Their smooth jazz makes for easy listening and lazing on the grassy areas or kicking up your heels between bites.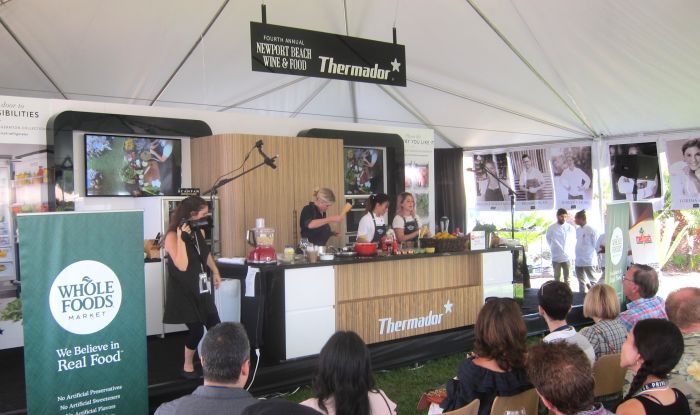 Each day uniquely features different chefs and different bites, so be prepared for a full weekend of feasting. The Newport Beach Wine and Food Festival is one festival that deserves an annual reminder on your foodie calendar.