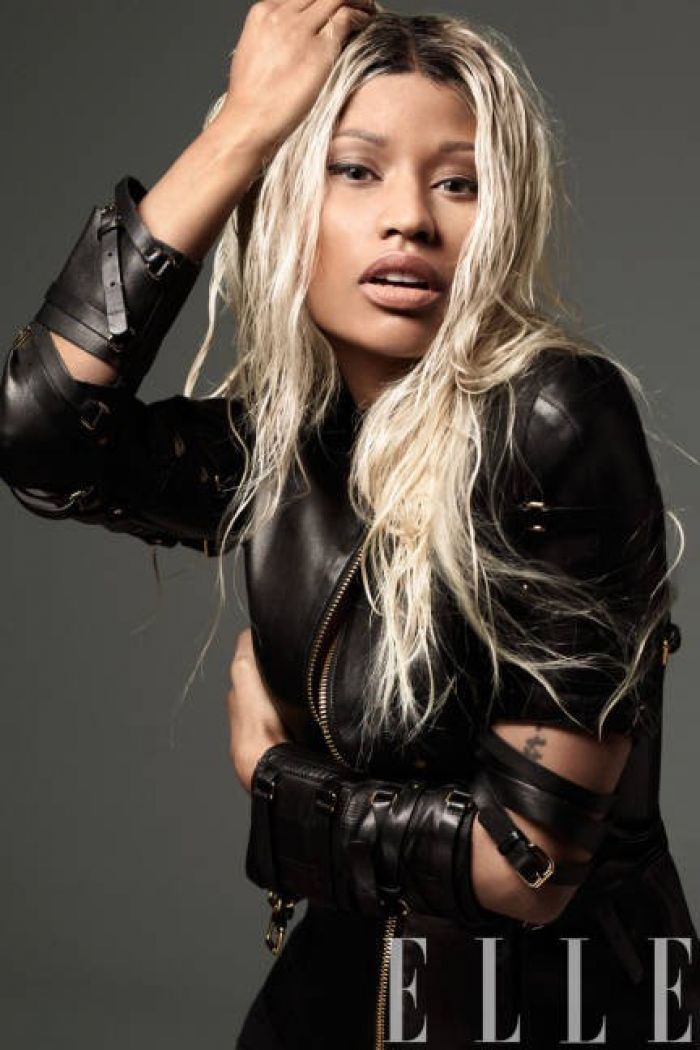 Thomas Whiteside/ELLE
Nicki Minaj took a pretty bold step for an ELLE shoot by not following her normally bold makeup routine and toning everything down, from her eyelashes to pink lipstick, and I think she came out looking better than how she regularly looks. What do you think?
On her dramatic make-under for her ELLE photo shoot: "When I saw myself with barely any makeup at, it was such a… like, I'm so, so attached to my pink lipstick, it's hard. I feel that it's become a part of me. To go in front of the camera, without pink lips or big ol' crazy lashes— you know, nothing— I felt naked. It was scary! So this photo shoot was a real accomplishment in my eyes."
On experiencing bullying in school as a child: "I went through a lot of bullying early on. Girls made my life a living hell. We had come to America from a different country. My brother and I had accents. It was very tough."