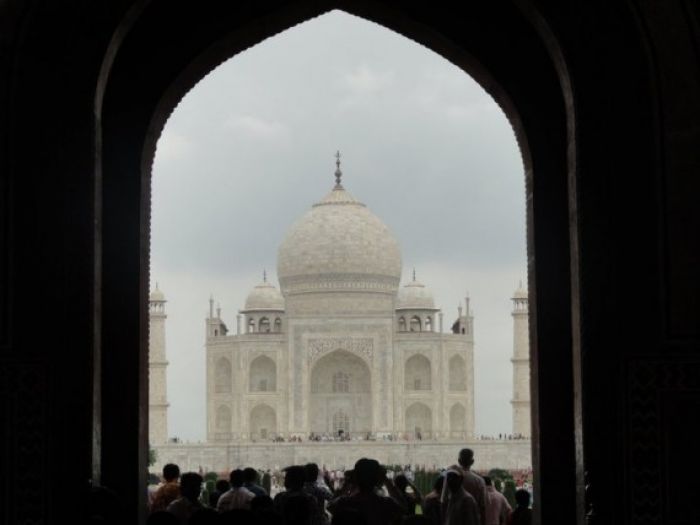 India! Land of beauty, culture, happy people! Talk of it and India hosts it! Travelling and exploring India is a never ending saga. North India has a lot to offer in its platter. Pilgrimage, Wildlife, heritage tours, golden triangle tour, cool retreats, deserts! The list can go on! Either unplanned backpacking trips or package tours; you are certain to find new places and new experiences each time.
 

North India Pilgrimage

There is a great blend of religious temples in North India making it the most popular tours for the elderly across the globe. Splendid temples, amazing architecture, rich history are factors that lure people to visit North Indian temples and historic monuments. Amarnath, Badrinath, Ayodhya, Hrishikesh, Mathura, Chandradham, Agra are just a few places to mention. The history behind all these places is perhaps very intriguing.
 

Wildlife in North India

North India hosts many popular sanctuaries. Climate and topography makes these wildlife sanctuaries one of the finest and famous. Some of these worth mentioning are Bharatpur National Park which is known for housing world's best birds, Corbett National Park which is known for its unique wildlife and its scenic beauty, Ranthambore National Park known for its fascinating wildlife which can sure be a treat to the eyes of wildlife enthusiasts.

 

Heritage Tours

It is perhaps an immense heart melting journey to tour the North India and look out for the richest and oldest heritage. Who can afford to forget how and why Taj Mahal was built! An archaeological wonder; Qutub Minar built in the 13th century. There are some beautiful and colorful cities in Rajasthan like Udaipur, Jaisalmer, Jodhpur and many more which have an enriching past.

 

North India Adventure sport

Trek. Rafting. Mountaineering. If these are your interests, North India has the best to offer. Trekking in the Himalayas has always attracted folks from all over the world. There is also many white water rafting opportunities in the rapid flowing Himalayan rivers. If you want to enjoy some nature tours with your family, Camel safaris in Rajasthan is a great suggestive.

Golden Triangle Tour
Golden Triangle Tour India is a famous circuit which includes the following cities: Delhi, Agra and Jaipur. These are the most popular cities in North India. Golden Triangle India tour usually 7 or 8 days and do the trip as a circuit start from national capital delhi and ending in Delhi also.

Cool Retreats in North India

The very popular trips to Shimla, Kullu, Manali, Nainital and Mussoorie are always evergreen in the minds of many. Dalhousie, a very popular sanatorium during British rule rests on the lap of Himalayas. This hilly holiday destination offers pleasant weather and serene nature that makes the place a perfect getaway. A hill station filled with conifer and oak trees and snow capped mountains enfolding the valley from three sides - Dharamshala has gained great popularity too! A honeymoon destination and trekkers paradise - Leh-Ladakh is one of the hottest travel spots for people from all over the world. Ladakh also houses some beautiful monasteries and shows great interest towards culture when the city comes alive.
 

Deserts

Thar desert is also a very popular destination in Rajasthan. It is also 9th largest subtropical desert. The desert also carries a legend saying Sri Ram aimed an arrow here which dried the existing sea and thus arose a dry, arid and a hot desert.

 
With such incredible and vast choices of destinations for your holiday, you have to plan well so that no place goes amiss.