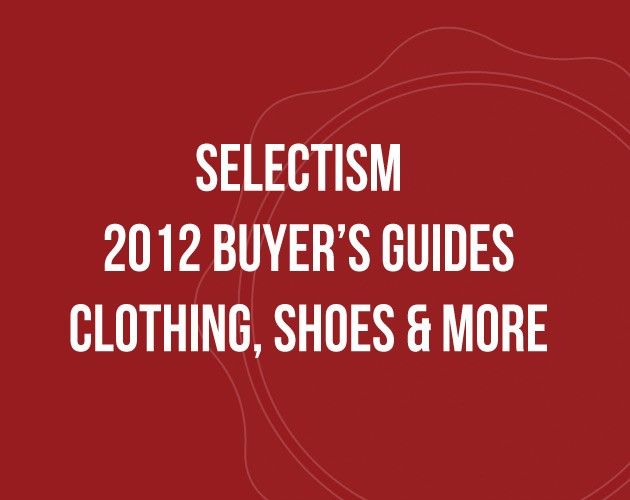 Selectism, a website devoted to men's fashion (and one that I'm starting to enjoy more and more) has created a collection of buyer's guides for specific items that range from simple watches to tortoiseshell sunglasses and all of the items from all the lists are pretty spectacular, especially if you're a man looking to spruce up your look this season.
On this black Friday, we collect together our favorite buyer's guides from 2012 – all filled with holiday appropriate gifts for the season of giving. We cover everything from sweaters, socks, boots, gloves, watches and more.
We also ask that during this time of giving you take a moment to give to the American Red Cross. Your donations will go towards helping those affected by Hurricane Sandy and other causes.
See our men's guides to watches, bags, sunglasses, boots, keychains, overcoats, and many more. Read More and View Buyer's Guides