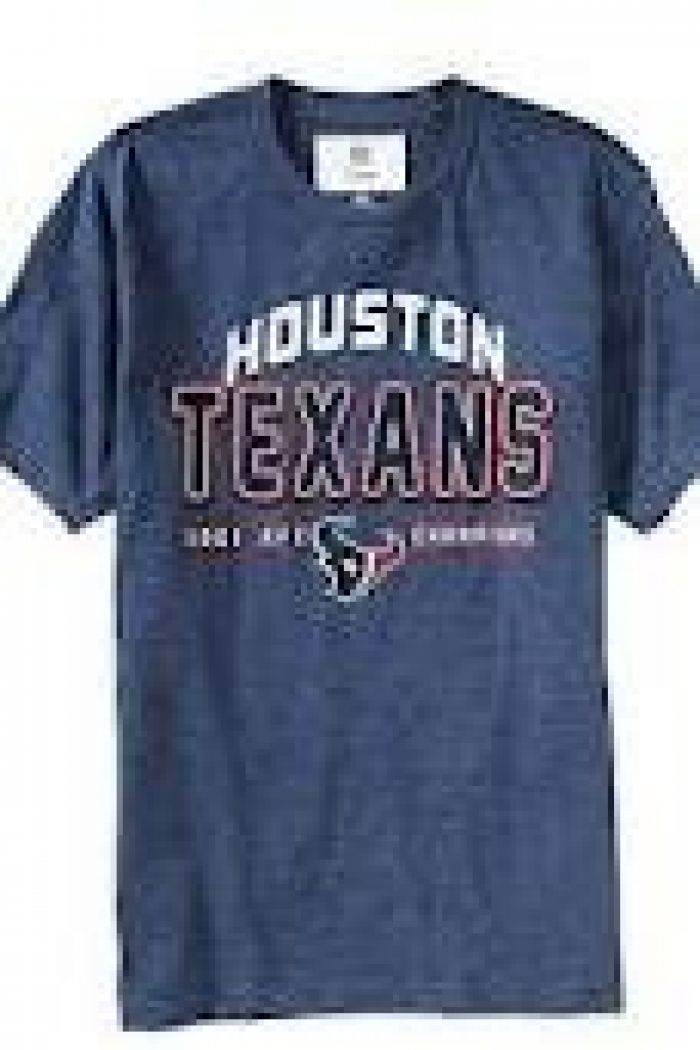 Examiner
September kicks off fashion week and also football season (woo-hoo!) and retailers are jumping on the sports bandwagon. But Old Navy has made an epic NFL blunder that fans an employees discovered, on one of their new sports T-shirts. And as an avid football fan, PR guru and Texan - the land of football – I find this mistake quite embarrassing and hilarious at the same time.
So the bright people at Old Navy sold a T-shirt that declared the Houston Texans the "1961 AFC Champions." Well hot damn, that's news to me because that is impossible. The Texans were not assembled as an NFL team until 2002. What they were probably thinking was the 1960 and 1961 AFC back-to-back Champs the Houston Oilers who are no longer in the city and are now the Tennessee Titans. Fact checking, proofing, anyone?
The Houston Chronicle reported that savvy employees spotted the error and purchased some for the humor we imagine.
And the Chronicle says there are other football flubs which I am also rolling my eyes at. You don't have to be an avid football fan to use the Google machine or Wikipedia. So what are the other mistakes printed in Old Navy history? The Cleveland Browns shirt declares the Browns as 1964 AFC champions; the Browns, who actually won the NFL title that year and that the "shirts for the New York Jets and Kansas City Chiefs proclaimed them as NFL champions for the 1968 and 1969 seasons. Both won Super Bowls that year, but they did so as members of the AFL."
A company spokesperson, told ESPN that they would pull the shirts from its shelves, obviously. Maybe Old Navy will get it right next year, because last year the mass retailer released college football tshirts debuted with a serious grammar mistake.