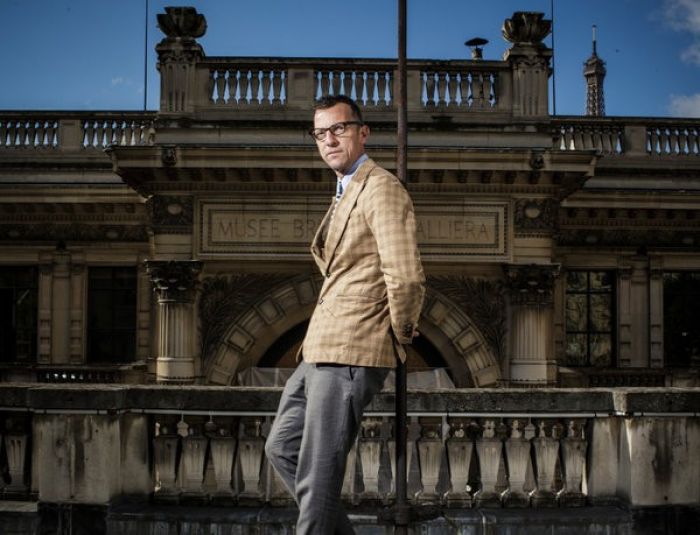 Photo by Int'l Herald Tribune
Lets face it. I abhor the stripes. But Olivier Saillardknows fashion, having worked for years in the museum built by the legendary Dutchess of fashion – sorry, I mean the Dutchess of Galliera – and despite everything wears the ugly stripes well. I'll be the first to admit that you can't argue with what works. Even if you hate it.
Standing on the rooftop of the Musée Galliera, the tip of the Eiffel tower just in view, Olivier Saillard is literally and figuratively on top of his world.
As director of the Italianate museum that the Duchess of Galliera built in the 19th century, Mr. Saillard is surveying the final makeover before the museum re-opens its doors in September with the first exhibition dedicated to Azzedine Ala?a.
But both in his head and in the various projects of this elegant and artistic curator, there is a sense that he has already put his mark on fashion. (Read More)