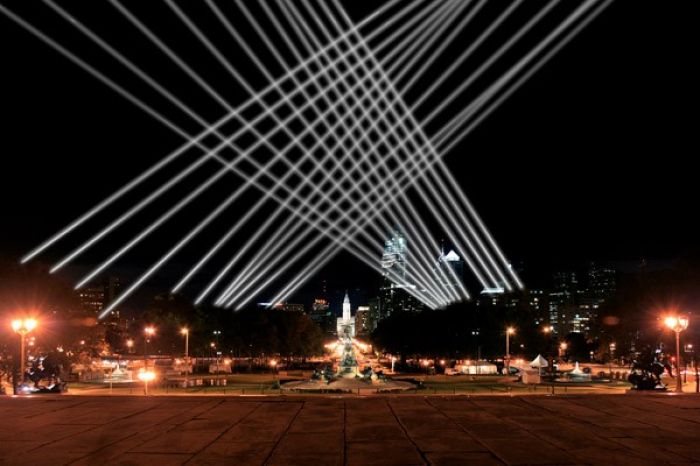 Association for Public Art
This extremely cool light show will be a treat for the kids, especially if you have an iPhone with the interactive app installed. Likewise, heading to Open Air would offer a great night out for anyone just looking to experience new forms of art and expressivity.
In Fall 2012, internationally acclaimed new media artist Rafael Lozano-Hemmer's public art project "Open Air" will illuminate the Benjamin Franklin Parkway with enormous three-dimensional light formations in the night sky.
Every night from 8-11 p.m., participants can use their voices and GPS positions to activate 24 robotic searchlights placed along a half-mile section of the Parkway, all via a custom iPhone app developed for "Open Air." Learn More