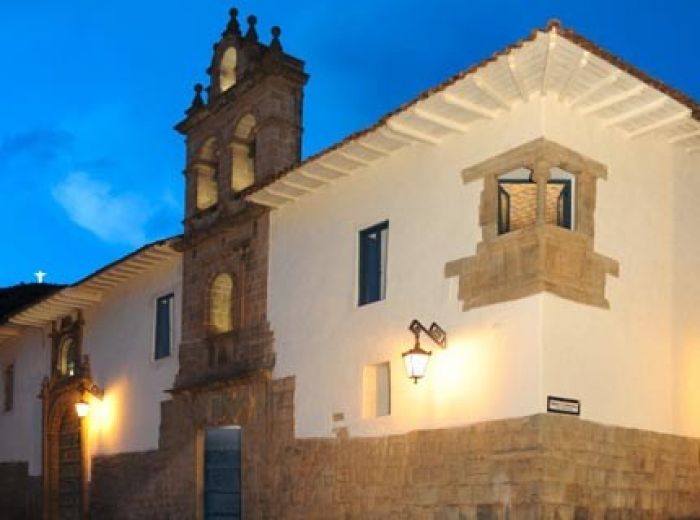 Cusco, Peruís ancient capital city, is world renowned for its architectural and archaeological heritage, with numerous building and walls surviving from the heyday of the Inca Empire, as well as equally impressive colonial structures created by the original Spanish settlers.
However, the sheer magnificence of the cityís architecture has put owners of luxury hotels in a bind: desiring (and required by law) to retain the historical legacy of the structures, hotels in Cusco have traditionally been constrained by the architectural limitations of their buildings, unable to offer rooms and suites as large and expansive as in other major luxury travel destinations.
Only relatively recently, Inkaterra introduced La Casona in the Plaza Nazarenas located in the center of Cusco. Finally, the luxury traveller had a choice of a location right in the center of town, lavishly furnished, with impeccable service and room sizes to match. The only problem with this location is that there are only 11 rooms available. This can easily mean that they are all booked well in advanced, especially during high tourist season.
Fortunately, right across the Plaza Nazarenas, Orient-Express (who already had the famed Monasterio hotel in the city) has now opened the Palacio Nazarenas. This property has 55 suites offering a far greater chance that travellers in search of luxury will find not just a space to lay their heads but one that offers the style, amenities and space that are desired.
While its sister property, Monasterio, offers an elegant and refined ambiance, this new hotel is intended to have a more relaxed atmosphere. Although the service is still impeccable, the feel is more like being welcomed into your wealthy friendís estate rather than into the Queenís palace. The grounds are lovely and feature several gardens as well as a beautiful outdoor pool.
One of the things that make this property truly special is the care that has been put into designing the spa area. Much more than a spa, this is actually a wellness center where, in addition to the expected massages and body treatments, there are specialty therapies such as acupuncture and chiropractic care available. Native Peruvian ingredients are incorporated into some of the treatments and, in some areas, glass in strategic places allows one to observe Inca walls and waterways.
As the hotel has just officially opened as of September 2012, there may be some special offers available. Thereís no doubt though, as word spreads, the property will start booking up so it is the perfect time to book a luxury trip to the city known to the Incas as the Navel of the World. Be sure to take a look as well at Orient-Expressí Hiram Bingham train service to and from Machu Picchu. It truly evokes the same glamour as the Orient Express train in Europe.†
For more details on luxury hotel accommodations and travel ideas in Peru contact Vaya Adventures, a specialist in high end, customized tours to Peru and Latin America.