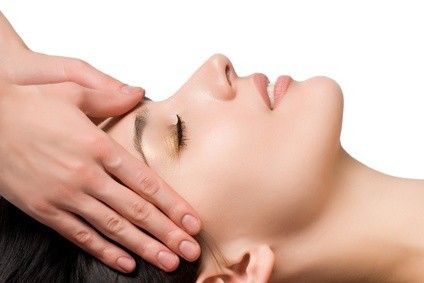 http://www.flickr.com/photos/o
Christmas is supposed to be a time of cheer and giving, but it has evolved into a stressful, nerve-racking, manic panic full of last minute gift shopping and hours spent washing dishes.
If any of that sounds familiar to you, then you might be in need of a relaxing trip to the spa to recuperate. Shake off the winter chills and the times spent shuttling between relatives' homes and shopping malls, and just pamper yourself a little. Check out this list of some of the world's most extravagant spa treatments and get inspired.
1. Art of Indulgence
At $1,034 this luxurious, 5 hour spa treatment is all encompassing and includes a facial, upper-body massage, exfoliation and a paraffin wax manicure and pedicure. It is offered at the Mandarin Oriental in New York and I can only imagine the clouds you'd be floating on after this treatment.
2. Evian Bath
We all know a bubble bath can do wonders to relax you, so how does a bath in Evian water and rose petals compare? For $5,000 at Spa V at Hotel Victor you can find out. You also get 2 spa treatments, dessert and a bottle of champagne with your bath.
But what I want to know is whether or not the water is warm?
3. Diamond and Ruby Facial
A reported favourite of actress Mila Kunis, especially before movie premiers, this extravagant facial involves exfoliating your skin with diamonds and rubies. The treatment was created by Scott-Vincent Borba and costs a pretty penny at $7,000, but if Mila's face is anything to go by I'd say it just might be worth the money!
4. Gold Facial
The Four Seasons hotel in Florence, Italy offers a $300 dollar facial that involves coating your face in gold; could you get much more extravagant? The treatment is said to have anti-aging elements to it and leaves you with a gorgeous golden glow.
5. Grand Luxe Facial
The first part of this three hour treatment, which is offered for $750 at Spa Radiance in San Francisco, involves a diamond peel to rejuvenate your skin. The second step is to lather your face with rich caviar. The downside? I don't think you'd want to eat the caviar afterwards...
If any fellas have been reading this, any of the above make fantastic, indulgent Christmas gifts for her although if they're way out of your budget I'm sure a treatment or two at your local spa would still go down very well!
If you could choose any, which treatment would you like to pamper yourself with this holiday season?