Photo Credit: Wiki
The culinary options in New York City are as bountiful and diverse as any in the world. Here you'll find anything your palate desires, including many innovative dishes that challenge traditional cuisine. However, standing tall amidst the cuttlefish, sweetbreads and ubiquitous dumplings, is the tried-and-true hamburger. We aren't talking about just your everyday, bland beef patty, but gourmet burgers skillfully created at some of the city's finest hotels. This is where patties rule supreme.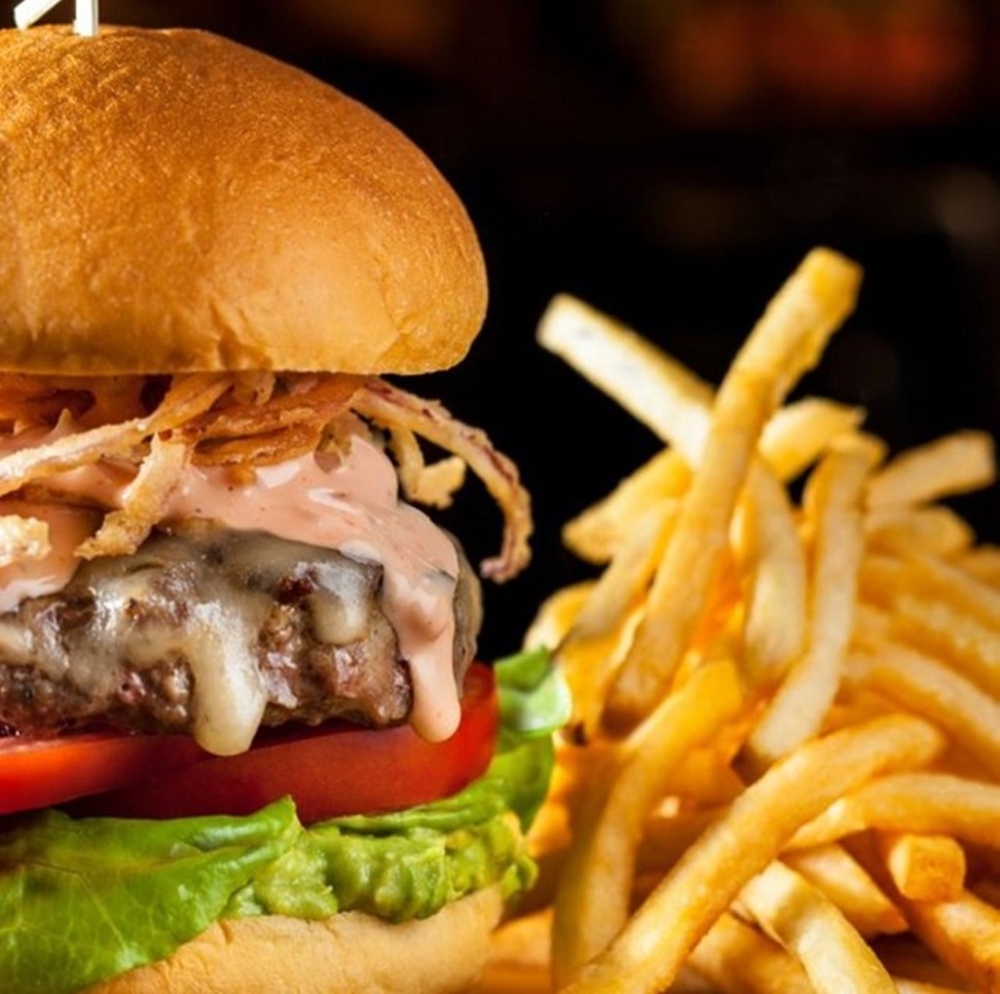 The Mark Hotel
The Mark Cheeseburger
Located on the Upper East Side, The Mark Hotel offers some amazing burgers at The Mark Restaurant by Chef Jean-Georges. These include the Grilled Tuna Burger with shiso and yuzu pickles, the famous Mark Cheeseburger with brie and black truffle dressing, and an Avocado Ranch Cheeseburger with pepper jack cheese, crispy onions and Russian dressing. Delicious sides include sautéed spinach, green and yellow beans with olive oil and sea salt, sautéed kale, and maitake mushrooms with sesame and lime.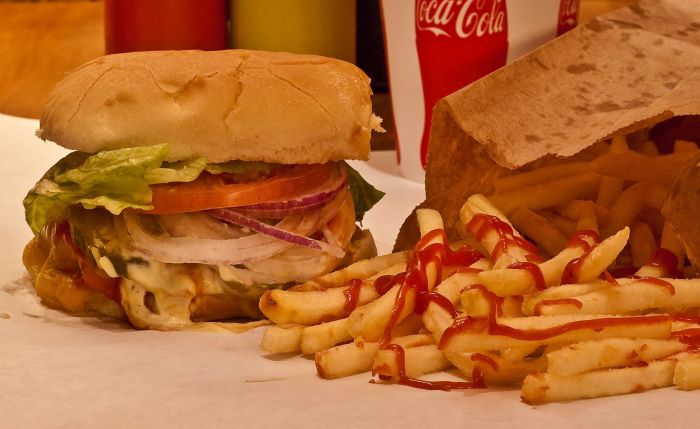 Photo Credit: Jenny Adams
Le Parker Meridien Burger
Once upon a recent time, there were murmurs at Le Parker Meridien. People whispered,"Don't you wish that when staying at a swank hotel you could go downstairs and just get a good burger, fries and a beer?" No fuss, no hoopla, just a mouth-watering, down-home burger, grilled to request with mustard, mayo, ketchup, pickles, lettuce, tomato and onions. Well, Le Parker Meridien created a little roadside stand which may be the perfect burger spot of your dreams. There are plain wooden walls, banquettes and space to pull up a bar stool if you like.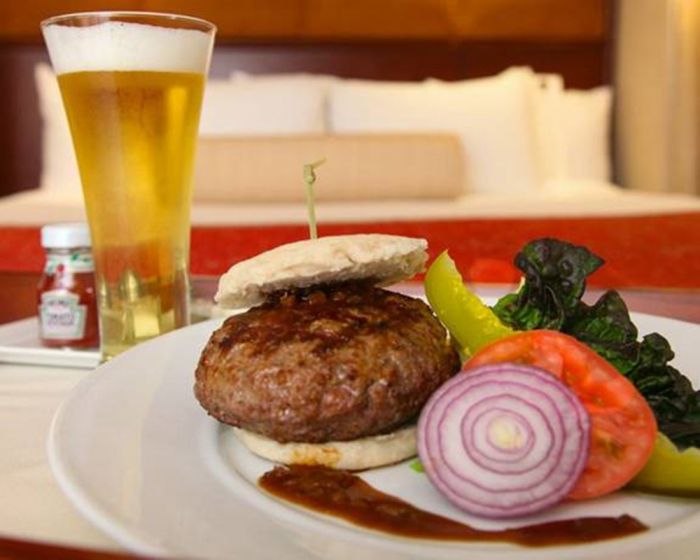 The Iroquois Hotel
Hand-Formed Meyer Burger
Triomphe is an intimate French-American restaurant nestled inside the historic Iroquois Hotel in Manhattan's Theater District. A staple on the New York food scene, Triomphe is now led by Swiss-born Executive Chef Florian Wehrli. The unpretentious and intimate ambience of Triomphe allows guests to truly enjoy their dining experience with delectable, yet mindful local dishes such as the Hand-Formed Meyer Burger with green peppercorn sauce and garlic whipped potatoes. The burger is garnished with herbs and spices from the roof garden atop the hotel. Diners can add their choice of cheddar, roquefort, gruyere or seared Hudson Valley foie gras.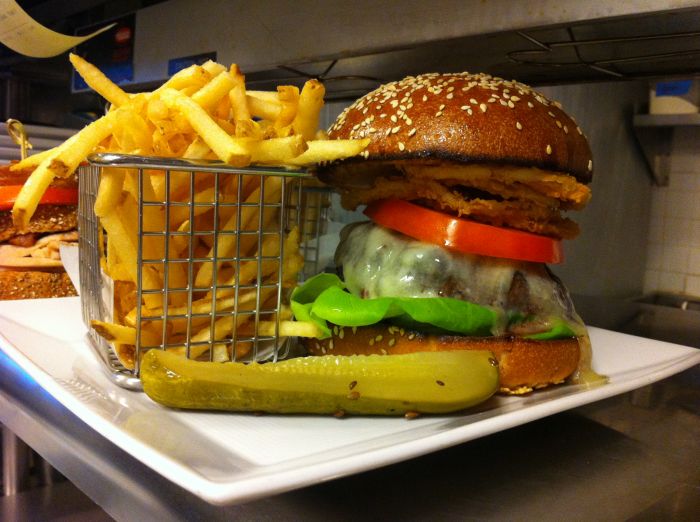 Four Seasons Hotel New York
The Gotham Burger
A luxurious hotel steeped in years of grand tradition, the Four Seasons is the quintessential New York City hotel. In addition to such signature dishes as buttery smoked salmon, the Four Seasons also offers its guests a char-grilled, hand-shaped, ten-ounce burger made from 100 percent prime beef. The Gotham Burger is lightly seasoned, grilled to order and served with New York cheddar, crispy fried onions, Bibb lettuce, sliced beefsteak tomatoes and house pickles on a kaiser roll. Roasted pepper aioli and shoe string fries complete this delicious burger.